How Firstfruits Came To Be
Firstfruits began with an idea: How could women's needs to gather with other women, experience God's love, and go forth more centered on their own giftedness and purpose be met? Then the Holy Spirit stepped in and something powerful happened!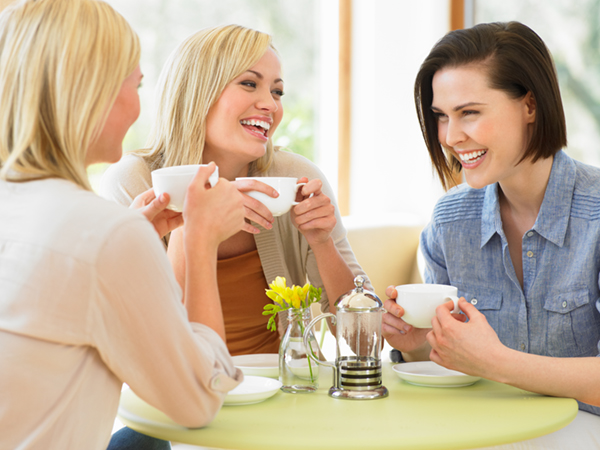 In the beginning … Firstfruits began as a vision for a women's ministry whose purpose was to gather women to experience God's love. And as a result, be transformed!
Firstfruits cleared the next hurdle as action on the vision took shape in 2011: How would we gather the women, and just what that would look like? St. Anthony on the Lake Parish in Pewaukee made space available to Joan Carey, Executive Director of Firstfruits, to pilot the vision of gathering women to rest in God's love.
In the fall of 2011, Firstfruits had the first of its monthly gatherings of women at St. Anthony's. The event included various spiritual opportunities ranging from large-group presentations to one-on-one spiritual direction sessions along with music, and hospitality in a specially-prepared space called the Kiwi Cafe.
As word spread about this unique opportunity, other parishes became interested in hosting a Firstfruits gathering. It became apparent to the founders of Firstfruits that this "gathering" needed to be moveable. We became known as a moveable feast of spiritual opportunities for women.
Women thrive, and their faith grows, when they gather with other women, supporting each other.
In 2014 and 2015, Firstfruits added more new host parishes until we were up to 10 events per year. And we began to see a group of "regulars" forming, women who followed us from one place to another.  Through May 2017, Firstfruits hosted 47 events at eleven different sites around the greater Milwaukee area. More than 1,400 women attended from 118 different area parishes and churches.
The Evolution of Firstfruits
We have had the privilege of serving many women through our monthly gatherings at various venues, but some topics and services women are looking for can't happen in a pop-up format.
From our experience, we learned that women want to meet on a more regular basis, be nourished steadily and form supportive relationships with other women of faith.
In December 2016, we were presented with an opportunity to rent a permanent space for Firstfruits in Elm Grove. As of October 10, 2017, we have a new home!
By moving into its own space, Firstfruits is able to provide more frequent, ongoing offerings in an accessible location. It can better complement church efforts to meet spiritual hunger.
In a secular setting, Firstfruits can boldly and creatively answer the call to evangelize in the world around us. While we are Catholic in tradition, we are ecumenical in outreach. We welcome and encourage women of all ages, faiths and backgrounds to attend!
Read More About Our New Home Base
Why "Firstfruits"?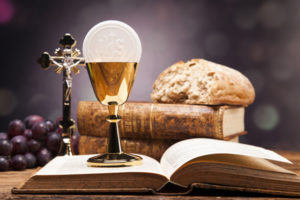 "Firstfruits" is an ancient biblical term that refers to first of the harvest that God has provided to His people.
Instead of crediting the first ripe grains, fruits and vegetables to their own efforts and feasting, the faithful would put their thanks to God front and center, and offer the "firstfruits" to Him. Firstfruits are the best of what we have, given to God, in thanksgiving.
This action acknowledges that everything we have comes from God. As in ancient times, our response to this incredible gift cannot stop with simple gratitude. The ministry of Firstfruits gives women an opportunity to dwell with God as a first priority. In turn, Firstfruits nurtures each woman as she is called to find and nurture her giftedness and purpose in the eyes of God.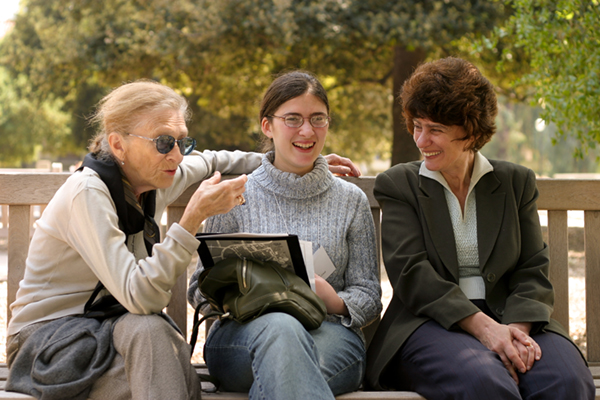 Firstfruits Meets Three Key Spiritual Needs of Women
Women often are caregivers to the people in their lives and juggle many demands. By giving them an opportunity for a "mini-retreat" from daily distractions, women can embrace God's love, grow in relationships with other women of faith and refresh their sense of purpose.
Firstfruits strives to meet three primary spiritual needs of women of all ages:
A personal experience of God's love.
Women often have intense demands on their time. Women who commit a morning, an evening, or a day to Firstfruits tell us again and again that they have had a spiritual experience, not just attended a program.
Our prayer is that God will show his deep love for you in a way unique to each woman. We need to show up, give Him space and time, and let the Holy Spirit come alive and do its transforming work.
We pray that our eyes and ears and hearts may be opened to the unique ways God will show His love during the Firstfruits experience. That is one of the things that sets us apart: Firstfruits is a spiritual experience. In addition to being fed intellectually, women come away having been truly fed spiritually. They come away energized!
For some, God's love and our renewed energy comes through a good home-cooked meal that we didn't have to cook! And some quiet time away from the responsibilities of home and work.
For others, that love is demonstrated with a safe, non-judgmental place to be encouraged in this journey of faith. A place to be with other women and be able to talk about real life and not superficial conversation.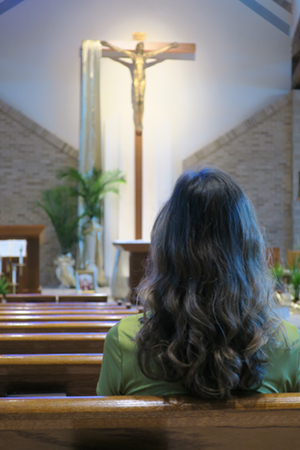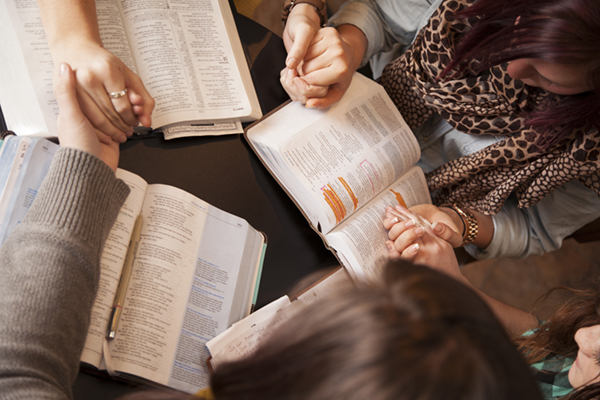 Deeper relationships with godly women.
The women of Firstfruits have created a structure – a way of being, if you will – through which God can love and care for women through each other. It's getting back to the basics of sisterhood, the simple ways of caring for each other. It's everything the world doesn't do anymore.
We need to know we are not alone. We need encouragement, validation, affirmation, and HOPE. Firstfruits women provide that for each other and all in an atmosphere of joy and FUN!
Recognition of giftedness and purpose.
We all, by virtue of our baptism, have been given a mission by God. That mission is to bring Christ to the world. The mission is universal. How each of us carries out that mission is unique.  That uniqueness comes in the form of our gifts or charisms. It is our job to recognize those gifts and allow God to use them. Firstfruits encourages women in their discovery of their gifts and supports their search for purpose and fulfillment in their lives.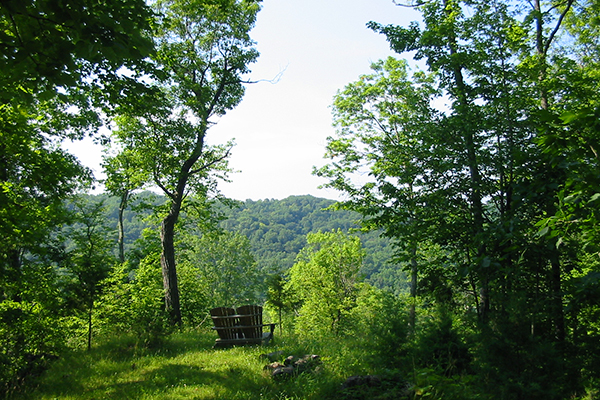 Prayer Request Form
The Firstfruits ministry would like to include your prayer requests in its gatherings, events and programs.
Please submit your prayer requests to us here.