How Firstfruits Came To Be
Firstfruits began with an idea: How could women's needs to gather with other women, experience God's love, and go forth more centered on their own giftedness and purpose be met? Then the Holy Spirit stepped in and something powerful happened!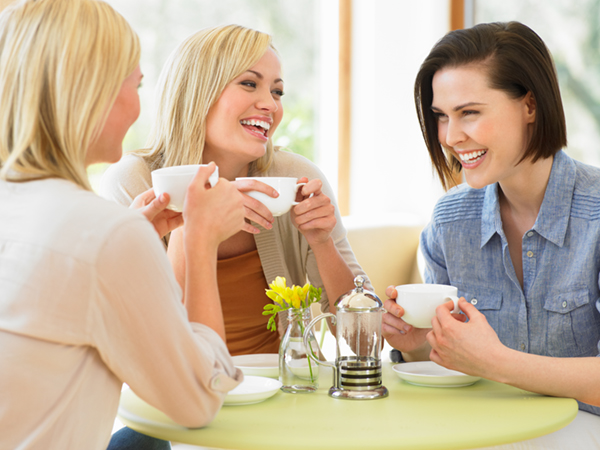 In the beginning … Firstfruits began as a vision for a women's ministry whose purpose was to gather women to experience God's love. And as a result, be transformed!
Firstfruits cleared the next hurdle as action on the vision took shape in 2011: How would we gather the women, and just what that would look like? St. Anthony on the Lake Parish in Pewaukee made space available to Joan Carey, Executive Director of Firstfruits, to pilot the vision of gathering women to rest in God's love.
In the fall of 2011, Firstfruits had the first of its monthly gatherings of women at St. Anthony's. The event included various spiritual opportunities ranging from large-group presentations to one-on-one spiritual direction sessions along with music, and hospitality in a specially-prepared space called the Kiwi Cafe.
As word spread about this unique opportunity, other parishes became interested in hosting a Firstfruits gathering. It became apparent to the founders of Firstfruits that this "gathering" needed to be moveable. We became known as a moveable feast of spiritual opportunities for women.
Women thrive, and their faith grows, when they gather with other women, supporting each other.
In 2014 and 2015, Firstfruits added more new host parishes until we were up to 10 events per year. And we began to see a group of "regulars" forming, women who followed us from one place to another.  Through May 2017, Firstfruits hosted 47 events at eleven different sites around the greater Milwaukee area. More than 1,400 women attended from 118 different area parishes and churches.
The Evolution of Firstfruits
We have had the privilege of serving many women through our monthly gatherings at various venues, but some topics and services women are looking for can't happen in a pop-up format.
From our experience, we learned that women want to meet on a more regular basis, be nourished steadily and form supportive relationships with other women of faith.
In December 2016, we were presented with an opportunity to rent a permanent space for Firstfruits in Elm Grove. As of October 10, 2017, we have a new home!
By moving into its own space, Firstfruits is able to provide more frequent, ongoing offerings in an accessible location. It can better complement church efforts to meet spiritual hunger.
In a secular setting, Firstfruits can boldly and creatively answer the call to evangelize in the world around us. While we are Catholic in tradition, we are ecumenical in outreach. We welcome and encourage women of all ages, faiths and backgrounds to attend!
Read More About Our New Home Base
Why "Firstfruits"?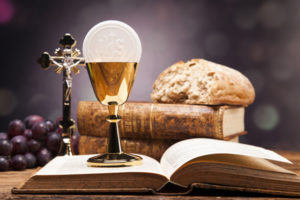 "Firstfruits" is an ancient biblical term that refers to first of the harvest that God has provided to His people.
Instead of crediting the first ripe grains, fruits and vegetables to their own efforts and feasting, the faithful would put their thanks to God front and center, and offer the "firstfruits" to Him. Firstfruits are the best of what we have, given to God, in thanksgiving.
This action acknowledges that everything we have comes from God. As in ancient times, our response to this incredible gift cannot stop with simple gratitude. The ministry of Firstfruits gives women an opportunity to dwell with God as a first priority. In turn, Firstfruits nurtures each woman as she is called to find and nurture her giftedness and purpose in the eyes of God.