Welcome Home!
What to expect at Firstfruits Homebase
There is no place like home.
Firstfruits' "homebase" – centrally located in the heart of Elm Grove – will offer the same contemporary, yet cozy, ambiance that has made our day retreats a place of rest from the busyness of the world. Come refresh your spirit, and reconnect with God among a community of women who share your longing!
Feel free to drop in to connect with your Firstfruits community when you are out and about, in addition to attending scheduled events. There will always be someone here with a smile and hot coffee!
Our home base will include a quiet room devoted to prayer and meditation, as well as spaces for other events and informal gatherings.
Check out our monthly calendar of happenings to find out when you can attend . . .
Group sessions on a wide variety of topics such as

Forgiveness, Lessons From the Saints, Transitions in Life and Servant Leadership

Large group exercise opportunities such as Yoga as Moving Prayer and Firm Believers
One on one mentoring, including Spiritual Direction, Love and Logic Parenting and Prayer Partners
Weekly sessions such as Bible Study and MOMS groups
Multi-week workshops on Unwrapping Your Gifts or How to Cultivate Mindfulness
Fine art events such as mini prayer and worship concerts and art classes
Special events for young adult women
Book Club and Knitting Circle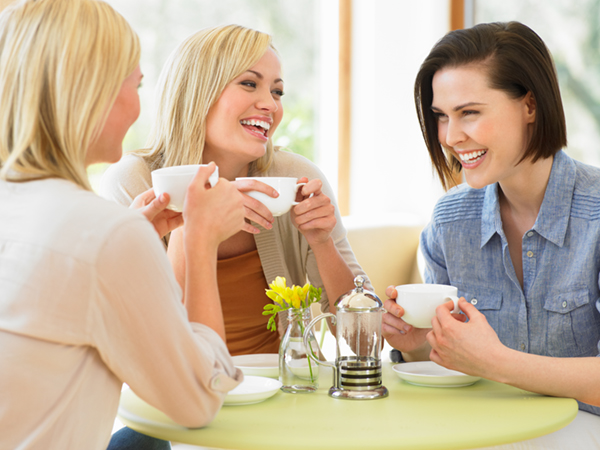 Children's Programing
A Children's Program will be offered to the children of women attending Firstfruits events during the morning hours. We are partnering with Crumby Art Bakehouse, a bakery above our space for hospitality and baking fun for the children.
Our home base location
With ample parking and elevators, we are in the lower level of the Village Court in the heart of Elm Grove just north of Bluemound Road.
Use "Village Court, 890 Elm Grove Road" if using Google Maps or Map Quest.