A Place To Belong!
What to expect at Firstfruits
What To Expect
From registration to "graduation" the Firstfruits experience is designed for your comfort and ease. We know the many demands women face and how those demands can keep us from discovering and nurturing our needs. Firstfruits makes you the priority.
Sessions are both In-Person and on Zoom for many of the classes.
Advanced registration is encouraged but walk-ins are welcome.
Sessions vary in length from one-time events to ten-week series and take place morning and evening.
Sessions cover a wide variety of topics. For details see our EVENT calendar.
Women of all ages and spiritual backgrounds are welcome.
Classes are affordable.
We gather in a comfortable space in a secular setting away from a designated parish or church.
The gathering space includes a café area, quiet prayer room, large multi-purpose space and child care room.
We are a judgment free zone. All are welcome.
Firstfruits is where you belong.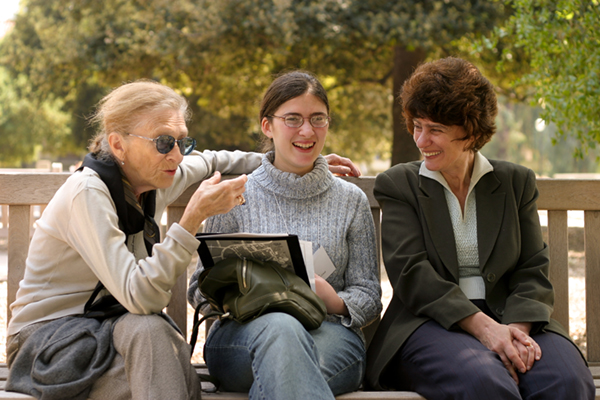 Firstfruits Meets Three Key Spiritual Needs of Women
Women often are caregivers to the people in their lives and juggle many demands. By providing an opportunity for a "mini-retreat" from daily distractions, women can embrace God's love, grow in relationships with other women of faith and refresh their sense of purpose.
Firstfruits strives to meet three primary spiritual needs of women of all ages:
A personal experience of God's love
Women often have intense demands on their time. Women who commit a morning, an evening, or a day to Firstfruits tell us again and again that they have had a spiritual experience, not just attended a program.
Our prayer is that God will show his deep love for you in a way unique to each woman. We need to show up, give Him space and time, and let the Holy Spirit come alive and do its transforming work.
We pray that our eyes and ears and hearts may be opened to the unique ways God will show His love during the Firstfruits experience. That is one of the things that sets us apart: Firstfruits is a spiritual experience. In addition to being fed intellectually, women come away having been truly fed spiritually. They come away energized!
For some, God's love and our renewed energy comes through a good home-cooked meal that we didn't have to cook! And some quiet time away from the responsibilities of home and work.
For others, that love is demonstrated with a safe, non-judgmental place to be encouraged in this journey of faith. A place to be with other women and be able to talk about real life and not superficial conversation.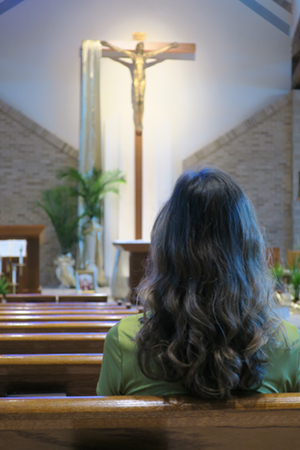 A sense of belonging
The women of Firstfruits have created a structure – a way of being, if you will – through which God can love and care for women through each other. We need to know we belong.
It's getting back to the basics of sisterhood, the simple ways of caring for each other. It's everything the world doesn't do anymore.
We need to know we are not alone. We need encouragement, validation, affirmation, and HOPE. Firstfruits women provide that for each other and all in an atmosphere of joy and FUN!
Recognition of giftedness and purpose
We all, by virtue of our baptism, have been given a mission by God. That mission is to bring Christ to the world. The mission is universal. How each of us carries out that mission is unique.  That uniqueness comes in the form of our gifts or charisms. It is our job to recognize those gifts and allow God to use them. Firstfruits encourages women in their discovery of their gifts and supports their search for purpose and fulfillment in their lives.