Help Firstfruits Grow
You can be part of this exciting new evangelization effort!
We Now Have a Home!
The lease is signed!! In addition to our traveling feasts of spiritual opportunities for women we started in 2011, we now have a permanent space to call home. Beginning October 10, 2017, Firstfruits will occupy 2300 sq.ft of space at 890 Elm Grove Rd. in the Village Court in Elm Grove, Wisconsin.
In The Joy of the Gospel, Pope Francis says…
I invite everyone to be bold and creative in this task of rethinking the goals, structures, style and methods of evangelization in their respective communities.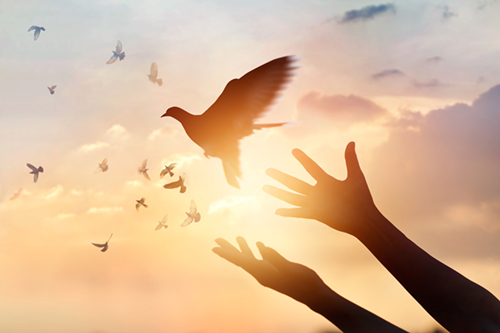 That is just what Firstfruits hopes to do in our new home.
We invite you to be part of this new evangelization effort. We are counting on you to spread the word and to keep Firstfruits in your prayers.
We also ask that you prayerfully consider supporting Firstfruits through a financial gift or a donation of items on our Wish List.
Your donation will help with the cost of remodeling the space in addition to securing that we have the two years of monthly rent checks in the bank. Thanks to the generosity of our friends, we already have ten months secured.
Any donation amount would be greatly appreciated. Please see our Wish List below for items we need.
We are so excited to share this news with you and look forward to sharing this new space with you, too. Praise God for His faithfulness, provision and love!
Become a Financial Contributor
Donate Online Using PayPal
Note: PayPal account is not required.
Donate via Mail
Contact Joan for Offline Donations.


Firstfruits is an independent, 501(c)(3) organization, and donations are tax deductible as allowable by law.

(View annual report)
Firstfruits Wishlist
Projector screen
Copy machine
TV
Remodeling Materials
Cash donations are needed to purchase the following:
Carpet squares
Ceiling tiles
Drywall
Lighting
Two sinks
A Counter-top
Furnishings – Child-Care Room
Religious books/toys/videos
Lightly used toys
Pack n Play
Changing table
Children's table and chairs
Storage shelves/bins
Firstfruits Needs You!
Did you know that Firstfruits is operated almost entirely by volunteers?  We invite you to consider sharing your gifts and talents with Firsfruits and joining an amazing team of women. Opportunities exist for those who have a lot or a little time to share. To find out more, complete this form and we will be in touch:
Keep Firstfruits in Your Prayers
Last, but definitely not least, we humbly ask for your prayers for Firstfruits. Firstfruits would not be a reality without God's continued grace and guidance. We request and rely on prayers that the Spirit guide the way for Firstfruits and for the women we serve.