Come home to Firstfruits... it's where you belong.
As high as heaven is over the Earth, so strong is my love for you.
— Psalm 103:11
For the friendship of true women, Lord, take you my thanks today.
— Theodosia Garrison
I have a place in God's world which no one else has; God knows me and calls me by name.
— Venerable John Henry Newman
About Firstfruits
We invite women of southeastern Wisconsin and beyond to nurture their faith through Firstfruits spiritual experiences, programs and events. Our goal: to assist each woman in deepening her personal relationship with God. Firstfruits also helps women awaken to their giftedness and purpose – all done in community with other women.
Learn More About Us
Support Firstfruits
What to Expect at Firstfruits
Taking One Step at a Time
Joan's Blogs
Joan Carey, Firstfruits executive director, is an author and speaker with a passion for helping women grow in their relationship with God.
Be inspired, encouraged, and entertained by Joan Carey's weekly blogs.
The picture above is the cover of my Ponder This book. Fourteen years ago, I put together a book of reflections, much like my blogs. Along with each story were

I was listening to a podcast recently and they were talking about the visceral response our body gives when we sense that we have been left out, not included. I

The term Staycation has become popular to describe when you vacation, at home. You stay where you are but take a break. I've coined a new term for when you ar
Joan's ``Ponder This`` Stories
Reflections to help you discover our extraordinary God at work in our ordinary lives.
If I had to guess, I'd say heaven is like the dog park. Not familiar with the dog park? It's a vast open space where dogs and their owners can come

Every party my parents ever had was a luau. Whether it was their anniversary, a neighborhood block party, or just a small group of friends over, there were alwa

Thank goodness for my four-legged friend, Rudy. On any given day he is the difference between the love I need and the love I receive. No offense to my husband a
Resources, Reflections and Recommended Reading
Between visits to Firstfruits, feed your spiritual hunger with reflections and find resources to go deeper into topics presented at Firstfruits. You never need to go hungry again!
Feed your Hunger
Firstfruits is Making Headlines
From a Catholic Herald feature story to an Elm Grove Living Magazine article, Firstfruits is making headlines.
Read More
Show Your Support, Donate Today
"I invite everyone to be bold and creative in this task of rethinking the goals, structures, style and methods of evangelization in their respective communities."

-Pope Francis, Evangelii Gaudium
Support this bold new evangelization effort!
Donate Now
Testimonials
Read what women are saying about their time at Firstfruits. See why they keep coming back!
(Mobile users, swipe left to advance testimonials)
The peace of the settings and the power of the presentations. The feeling of the Spirit through the day. I always like the diversity of the presentations. It makes it hard to decide which one to attend but also keeps me coming to attend another one I was unable to attend at a prior Firstfruits!
Seeing friends and meeting new ones. Wonderful selections for break-out sessions. Wish I could have gone for the whole day.
It was nice for me to be able to spend a day in prayer and reflection with other women. I almost never get a chance to do something like that. Many of us cannot afford the time or money to get away on retreats, so this is a more accessible and realistic way to meet our spiritual needs. Really lovely.
A day to reflect, interact with other women , learn, pray - love this so much!!
Variety of topics offered, excellent speakers; very Spirit driven!
The Firstfruits experience matched or exceeded my expectations on so many levels. Your team's attention to so many details was awesome - from the moment I arrived and easily spotted the outdoor sign, the sign inside pointing the way once in the door, the great care taken with the greeting area and the color palate, the same and more in the cozy yet contemporary Kiwi Cafe area and delicious foods/drinks, the variety of high-quality, in-depth topics and the high-quality presenters. Even the name tags that were easily read across the lunch table. Everything was just as "promised" on your website, and so well thought out. I really appreciated the "nourishing" care and attention!
The flexibility of not having to commit for the whole weekend was wonderful. The meals and the fellowship, the graciousness all fed my body and my soul. Such a wonderful array of excellent topics. The staff and participants were so wonderful. It was a great way for me to meet people (I am new to the area) and I love to celebrate my faith with women - so welcoming and comforting!
The thing that touched me the most about my first time at FF was the feeling from everyone of being accepted just as you are. It felt like everyone there just took me in, like joining a sisterhood. It was so amazing.
Firstfruits Blessings
Firstfruits provides women with three basic spiritual needs.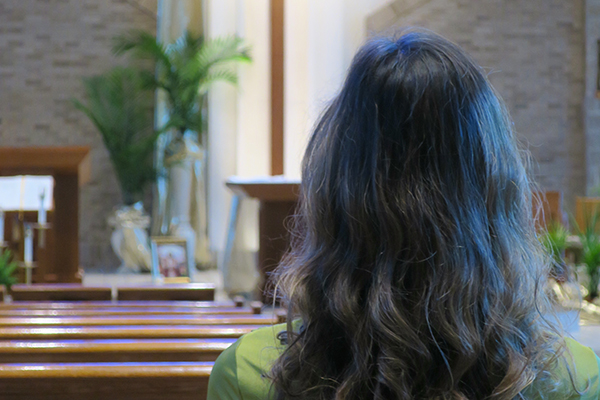 Experience of God's Tender Love
Firstfruits isn't just a program, it is an experience of God's tender love and deep desire for an intimate relationship with us. Giving God the gift of our time at Firstfruits always results in blessing.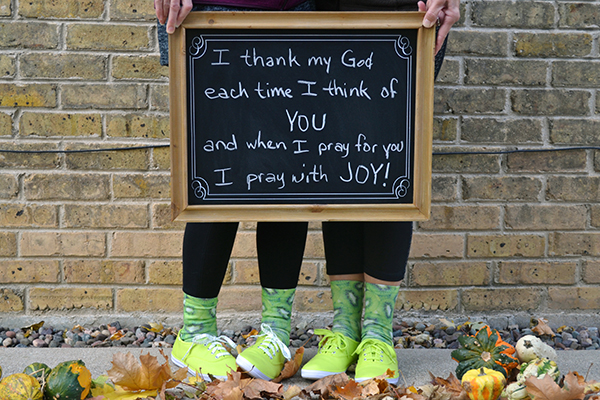 Friendship with Other Godly Women
Women thrive on encouragement, validation and affirmation from one another. Firstfruits builds community grounded on women's love for God and our need for relationships.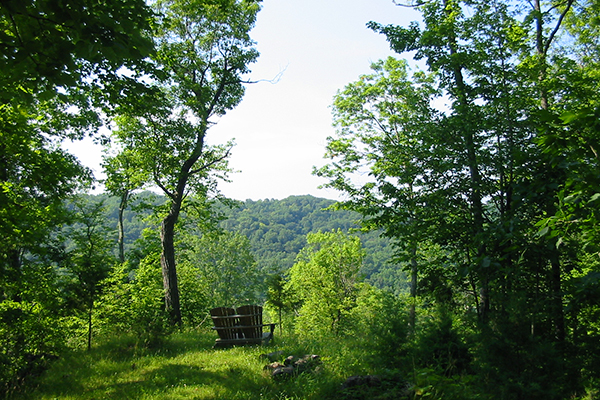 Discernment of Giftedness and Purpose
Recognizing giftedness and finding purpose in life brings great joy. Firstfruits helps women do just that. We are all unique and gifted for a purpose.