Our Presenter's "Must Read" Choices
For an in-depth look at some of our presenters' session topics, check out this list of their favorite books and authors!
Mary Matestic
Everything is Grace: The Life and Way of Therese of Lisieux by Joseph F. Schmidt, FSC
Invitation to Solitude and Silence: Experiencing God's Transforming Presence by Ruth Haley Barton
The Holy Longing: The Search for a Christian Spirituality by Ronald Rolheiser
Jesus: A Pilgrimage by James Martin, SJ
A Call to a Deeper Love: The Family Correspondence of the Parents of St. Therese of the Child Jesus by Blessed Zelie and Louis Martin
Sister Carol Ann Smith, SHCJ
I Know Just What You Mean: The Power of Friendship in Women's Lives by Ellen Goodman and Patricia O'Brien
When the Heart Waits: Spiritual Direction for Life's Sacred Questions by Sue Monk Kidd
Plain and Simple: A Woman's Journey to the Amish by Sue Bender
Everyday Sacred: A Woman's Journey Home by Sue Bender
Mary Crane
The Body Keeps the Score: Brain, Mind, and Body in the Healing of Trauma by Bessel A. Van der Kolk
Embracing the Body: Finding God in Our Flesh and Bone by Tara M. Owens
Breathing Under Water: Spirituality and the Twelve Steps by Richard Rohr
Life of the Beloved: Spiritual Living in a Secular World by Henri J. M. Nouwen
Joyce Budny
Life of the Beloved: Spiritual Living in a Secular World by Henri J. M. Nouwen
Everything Belongs: The Gift of Contemplative Prayer by Richard Rohr
Naked Now: Learning to See as the Mystics See by Richard Rohr
Centered Living: The Way of Centering Prayer by M. Basil Pennington
The Holy Longing: The Search for a Christian Spirituality by Ronald Rohlheiser
Sacred Fire: A Vision for a Deeper Human and Christian Maturity by Ronald Rohlheiser
The Road Less Traveled: A New Psychology of Love, Traditional Values and Spiritual Growth by M. Scott Peck
Necessary Losses: The Loves, Illusions, Dependencies, and Impossible Expectations that All of Us Have to Give Up in Order to Grow by Judith Viorst
When Bad Things Happen to Good People by Harold S. Kushner
Mary Beth Rezek
The Shack: Where Tragedy Confronts Eternity by William Paul Young
Anam Cara: A Book of Celtic Wisdom by John O'Donohue
Diane Gilles
Windows into the Soul: Art as Spiritual Expression by Michael Sullivan
Praying in Color: Drawing a New Path to God by Sybil MacBeth
Falling Upward: A Spirituality for the Two Halves of Life by Richard Rohr
Marcia Isherwood
May I Walk You Home?: Courage and Comfort for Caregivers of the Very Ill by Joyce Hutchinson and Joyce Rupp
Stand Like Mountain, Flow Like Water: Reflections on Stress and Human Spirituality by Brian Luke Seaward, Ph.D.
10 Gospel Promises for Later Life by Jane Marie Thibault
Art of Growing Old by Carroll Saussy
Moments to Remember: Ignatian Wisdom for Aging by Sr. Carol Ann Smith, SHCJ and Eugene F. Merz, SJ
Linda Maris
The Will of God as a Way of Life: How to Make Every Decision with Peace and Confidence by Jerry Sittser
The Good and Beautiful God: Falling in Love with the God Jesus Knows by James Bryan Smith
The Hole in Our Gospel: What Does God Expect of Us by Richard Stearns
Erin Alexander
A Return to Love: Reflections on the Principles of a Course in Miracles by Marianne Williamson
The Four Agreements: A Practical Guide to Personal Freedom by Don Miguel Ruiz
The Gifts of Imperfection: Let Go of Who You Think You're Supposed to Be and Embrace Who You Are  by Brene'  Brown
Love Warrior: A Memoir by Glennon Doyle Melton
Love Poems from God: Twelve Sacred Voices from the East and West by Daniel Ladinsky (Translator)
Wendysue Fluegge
Crazy Love: Overwhelmed by a Relentless God by Francis Chan
Choosing Gratitude: Your Journey to Joy by Nancy Leigh DeMoss
One Thousand Gifts: A Dare to Live Fully Right Where You Are by Ann Voskamp
Recovering Redemption: How Christ Changes Everything by Matt Chandler
Art & Mary Ann Wigchers
Left to Tell: Discovering God Amidst the Rwandan Holocaust by Immaculi Ilibagiza
God Grew Tired of Us by John Bul Dare with Michael S. Sweeney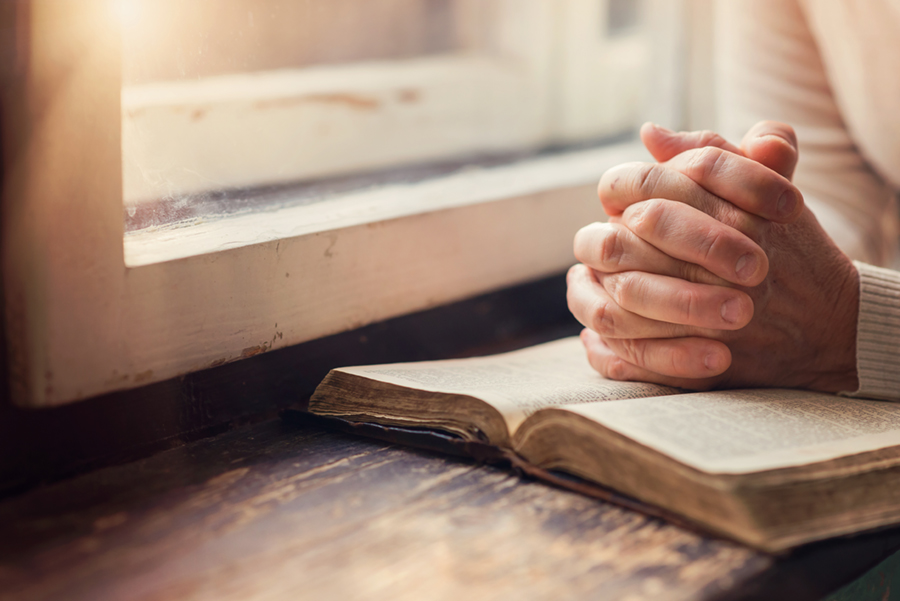 Reflections by Joan Carey
Have you been wanting to read the Bible but didn't know how or where to start?
Or maybe you are reading the Bible but having a hard time making sense out of what you are reading.
Joan Carey,  executive director of Firstfruits, provided scripture reflections at Simply the Word Catholic bible study at Christ King Parish for six years. The audio tapes of those reflections are now available here on the Firstfruits website.  Use them in your personal prayer time to begin finding the treasures in God's word.
This first series is from the Gospel of Luke with a focus on Discipleship.