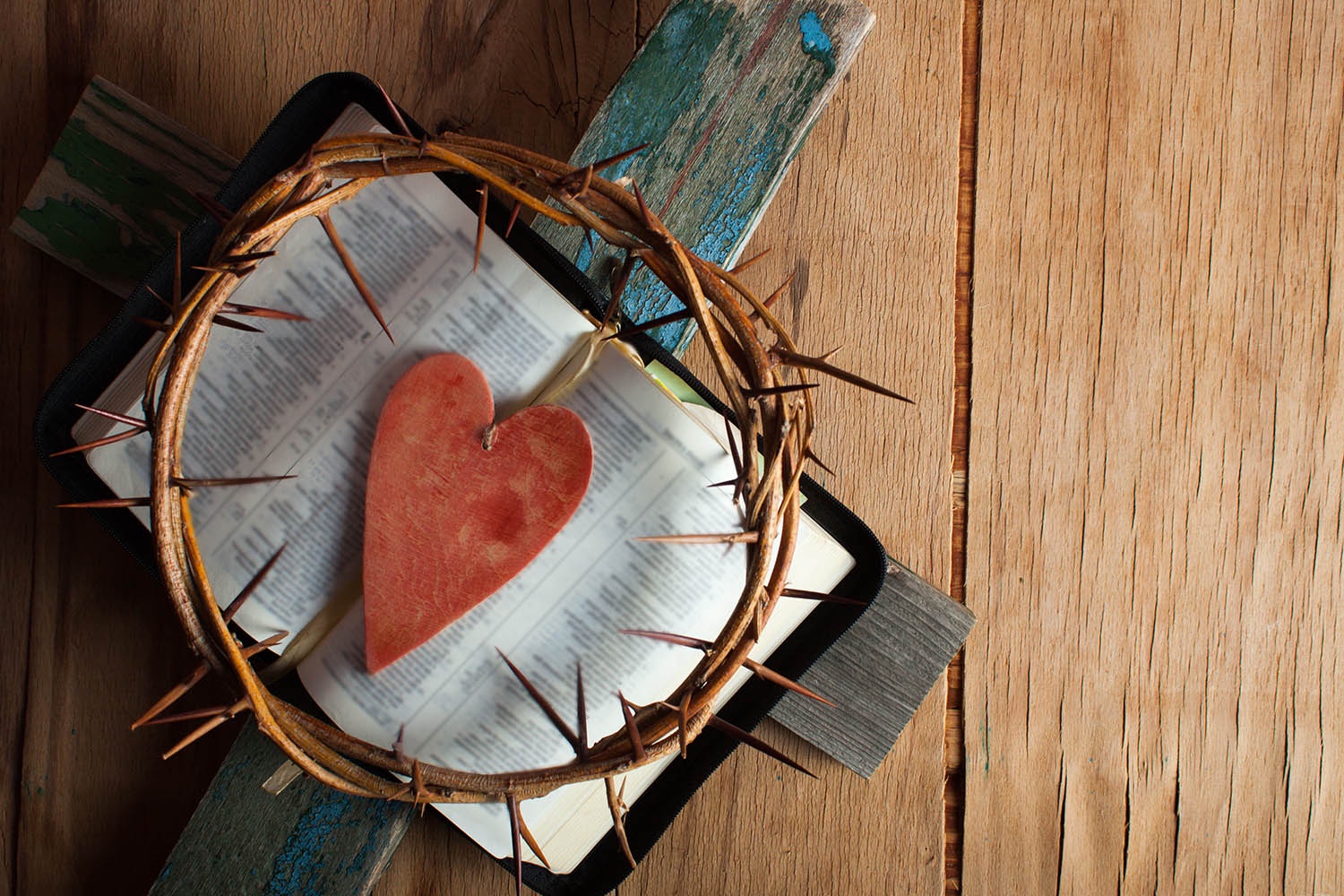 A Thirsting Love
Here we are again, that time of year when chocolate truffles, red roses, and candy hearts are a hot commodity.
We celebrate Valentine's Day this week and like a lot of other traditional holidays their origin and meaning have gotten lost on us. Lost in the Hallmark store racks and the commercialization.
So, I decided to do some digging and here's what I found out about Valentine's Day and the saint whose life and reflection of God's love, gives the day its meaning.
On the website Learn Religions it states:
Saint Valentine is the patron saint of love.  He was sent to jail for performing weddings for couples during a time when new marriages were outlawed in ancient Rome. While in jail he was introduced to Julia, the young daughter of his jailer, and developed a friendship with the girl.
Before he was killed, Valentine wrote a last note to encourage Julia to stay close to Jesus and to thank her for being his friend. He signed the note: "From your Valentine." That note inspired people to begin writing their own loving messages to people on Valentine's Feast Day, February 14th, which is celebrated on the same day on which Valentine was martyred.
Believers say God worked through his life to perform miracles and teach people how to recognize and experience true love.
I realized recently that true love, that is God-sourced love, is abundant and all around us, but often we don't recognize it. We are programmed to see love in the hearts and flowers and Xs and Os, but so often miss it in the quiet, gentle movements around us.
I glimpsed true love at a funeral for my daughter's friend's mom and the outpouring of care and concern for her friend from her circle of dear friends.
I glimpsed true love in a conversation over lunch with a friend who is taking care of her husband who is battling cancer. She relayed a story of how she and her husband found themselves in a laughing fit at 2am over a not so funny situation. The mercy and patience and sense of humor showed me true love.
I glimpsed true love when I happened upon a book titled, I Thirst. It is written by Fr. Joseph Langford, M.C. who was an intimate friend of Mother Teresa. In it he says,
The message behind all of Mother Theresa's missionary activity is simple but staggering: in the poverty and Cross of Jesus, God has revealed his thirst for us and for our love.
When Jesus was suffering on the Cross, one of the cries that came from his lips was "I thirst!" What does this cry of "I thirst!" express? First and most importantly, it expresses God's thirst for us.
Can you believe it? God thirsts for you and for me.
Imagine the impact that knowledge could have on us if we could really wrap our minds and our hearts around it.
This Valentine's Day have a few chocolates, smell a few roses, and maybe even share a kiss or a hug, but don't let the day pass without taking some time to ponder the true love that is waiting for us, thirsting for us. The love that motivated St. Valentine. The love that could change our lives. The thirst of God.
Joan
I hope you will consider joining me in a Lenten study of the book I Thirst. The book is divided up into 40 short reflections meant to be read each day of Lent. The reflections begin with scripture and a quote from Mother Teresa. We will start on Ash Wednesday with the readings done at home, then meet two times during Lent to share our experiences and insights. The meetings will be on Tuesday, March 14 and Tuesday, April 4 at 10:30-11:30 In-Person at Firstfruits. Joining the meetings on Zoom is a possible option for those who can't attend in person. For details on ordering the book and to register see the Firstfruits Event calendar.