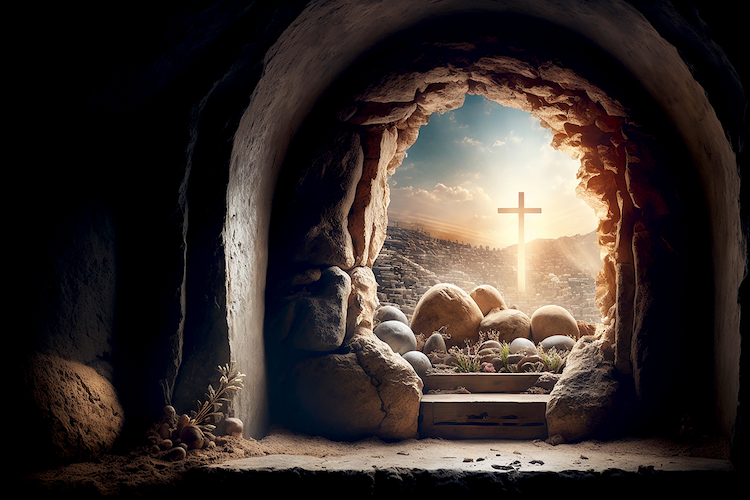 Alleluia!
Now on the first day of the week,
Mary Magdalene came to the tomb early,
while it was still dark,
and saw that the stone had been taken away from the tomb.
John 20:1
Thanks to the Resurrection, we need not run to the tomb like the Magdalene in anxious hope of finding him, or in fear that someone may have stolen him from us. He promised us that he would be with us always.
That is why Easter joy is peaceful. For Jesus is now present, no longer just in Galilee or on Golgotha, but in all things.  (Excerpt from I Thirst by Fr. Joseph Langford)
Alleluia!!
Wishing you and those you love an abundance of Easter joy,
Joan