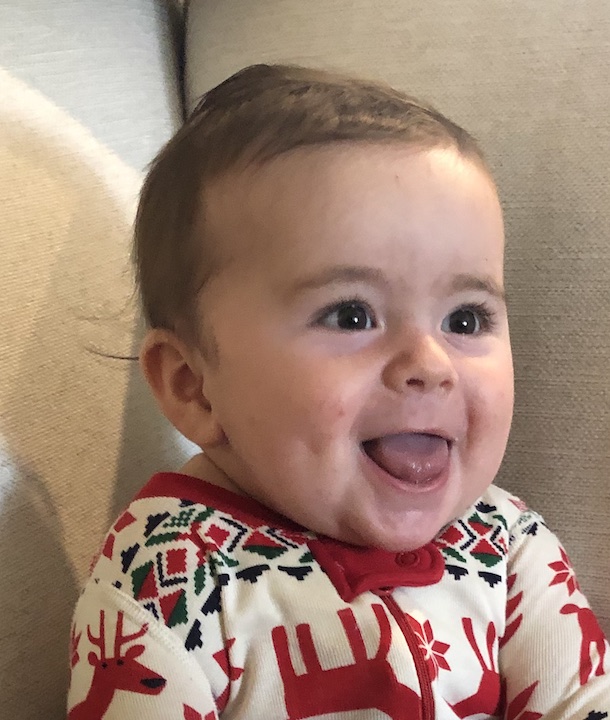 Baby Steps
I just thought I would update you on how I am doing on my resolve to give up control for Lent. I was right; it's much harder than chocolate or mascara.
For the most part I am doing better than expected. I did have a few slip ups like when I was having dinner with my daughter and eight month old grandson who was keeping himself amused with a tightly folded plastic bag, banging it on the table. He loves things that crinkle. I had to ask my daughter if it was OK that he was playing with a plastic bag. That was my passive, aggressive way of saying, "He's playing with a plastic bag, next thing you know it will be on his head!" (Which, by the way, would be quite a feat for an 8 month old to open a tightly folded plastic bag and put it up over his head. Especially his head!) (See above photo.)
But I couldn't control myself. I just had to control what I perceived as a potential disaster.
On the flip side, I did have a few minor victories in the giving up of control area.
The first day of my new "set it down" lifestyle, (See my last blog.) I went all day without making my bed. Sounds easy, but it wasn't for me. I usually make the bed right away when I get up. You just never know what the day will bring and if I will have time to do it later, so best to just do it. Well, the day passed and the bed police never showed up to ticket me for an unmade bed. My bed and I lived to see another day.
A couple days later we had the family over and my husband was going to go to Papa Murphy's and pick up some pizzas. I started into my usual litany of sizes, toppings, crust type and then this little voice said "set it down" and I stopped and just said, "Get whatever you want." And you know what? He figured it out by himself and we all had just what we wanted.
Last Wednesday morning my faithful Firstfruits partner Mary had the room set up already when I arrived for Well Time. The usual chairs in a circle with the "well" in the middle. However, this particular morning lets just say what Mary saw as the middle of the circle wasn't what I saw. The set up was skewed. The thought of sitting in this asymmetrical set up for an hour and a half was making me cringe inside. No, this can't be. Just a few minor adjustments and it will be just right. Then again, I was reminded to "set it down", live in the delight of someone else handling things.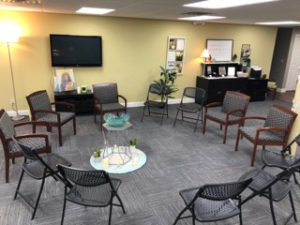 Baby steps, minor moments of relinquishing control, that is how I see this Lent so far.
But I figure that the awareness and discipline I am learning through these small, insignificant situations are key to being able to give up control in the more significant challenges of life.
It starts with the little things and then the freedom you experience when you "set it down" motivates you to carry it into the bigger things. That sense of handing things over to God is true peace and the fact that He is waiting for it is true love.
Set it down.
Joan