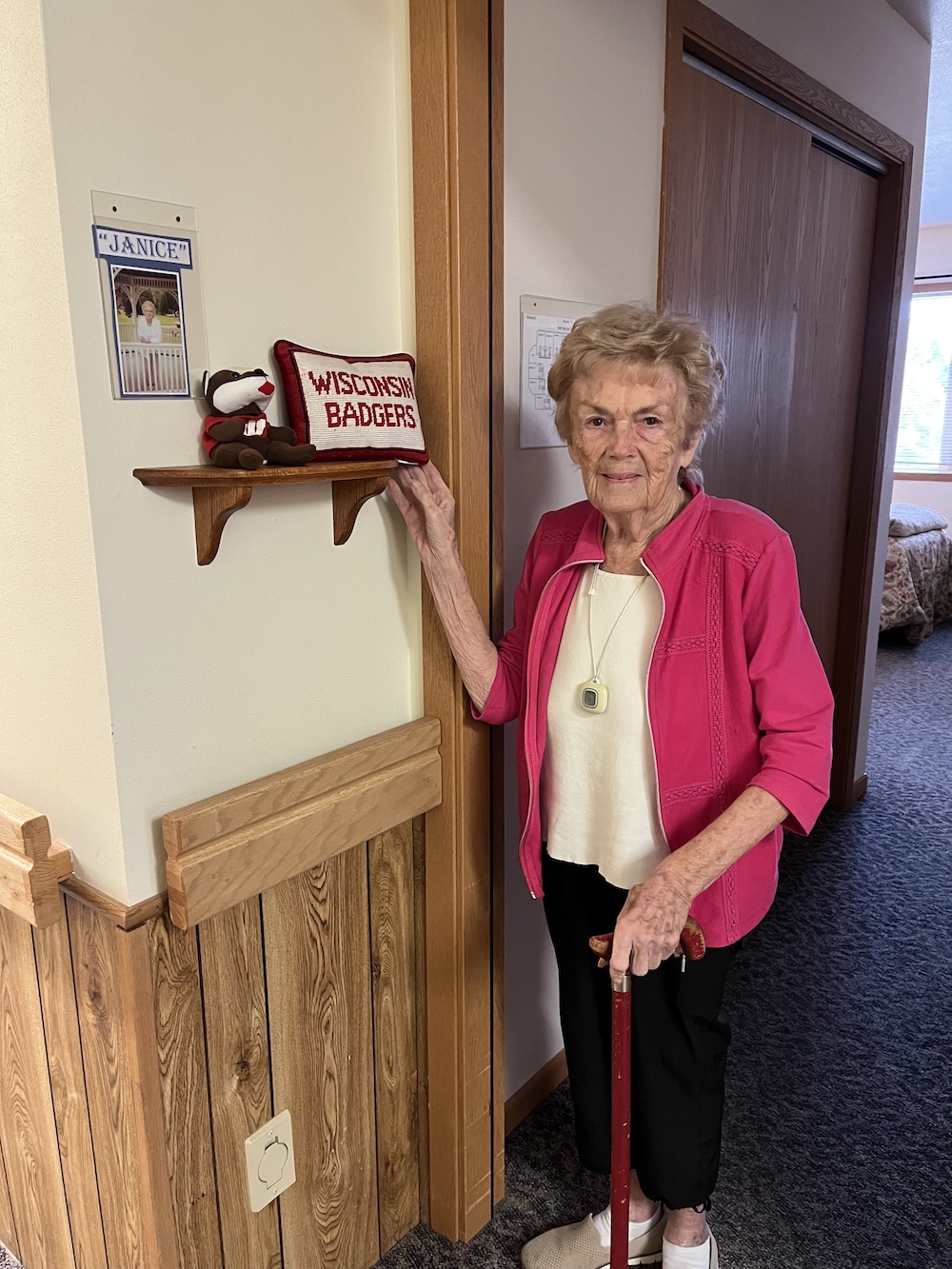 Home Is Where the Heart Is
How many times have you moved? I counted up the moves I have made since going away to college and it adds up to seven. That includes a move from Chicago to Milwaukee. The east side of Milwaukee to the Sherman Park area. A move to Wauwatosa. A move to a house in Elm Grove, a condo, and then back to a house.
Looking back on all these moves, it makes me realize more than ever that home really is where the heart lies. It's not about the bricks and mortar.
We can get very sentimental about the places we have lived. The first home we inhabited as a married couple. The first home we bought or rented with our hard-earned money. The home that welcomed the babies. The home that celebrated the promotion. The home the trolley pulled up to on the day of the wedding. The home that entertained the grandbabies. The home that echoes with a quiet that is well earned. A quiet where we can rest with God.
That last home is where we moved my mother-in-law, Janice, last week.
A year ago, she was still providing the 28 of us with a delicious Thanksgiving feast. She turned 90 in May and after a few scary falls and a deterioration of her eyesight, she made a very courageous decision. She told us, "It was time."  We didn't have to initiate her move, she did that herself. And for that we love her even more.
She moved from her love worn, five-bedroom home in the quaint farming community of Mineral Point to a small but ample room in an assisted living facility very near her hometown. There have been a steady stream of phone calls and visitors since she moved in.  A testimony to her big heart.
When my husband and I visited her last week, we took her back to the big house so she could check on things and my husband could dismantle the shrine of trophies and medals and high school mementos that still collected dust in his old room. As we were walking out the back door, I realized the truth in that saying. Home really is where the heart is.  She takes home with her wherever SHE is. She is home.
2 Corinthians 5:1 says, "For we know that if the earthly tent which is our house is torn down, we have a building from God, a house not made with hands, eternal in the heavens."
My mother-in-law is teaching me about trust and God, about homes that are left and homes that await us. She has a deep faith that is guiding her through this whole process. I feel blessed to be a witness of that.
So, this Thanksgiving we'll all be doing our own thing in our own homes for the first time in a while but that's ok. "It was time."
Joan
'Tis home where'er the heart is;
Where'er its loved ones dwell,
In cities or in cottages,
Thronged haunts or mossy dell:
The heart's a rover ever,
And thus on wave and wild,
The maiden with her lover walks,
The mother with her child.
-Anonymous