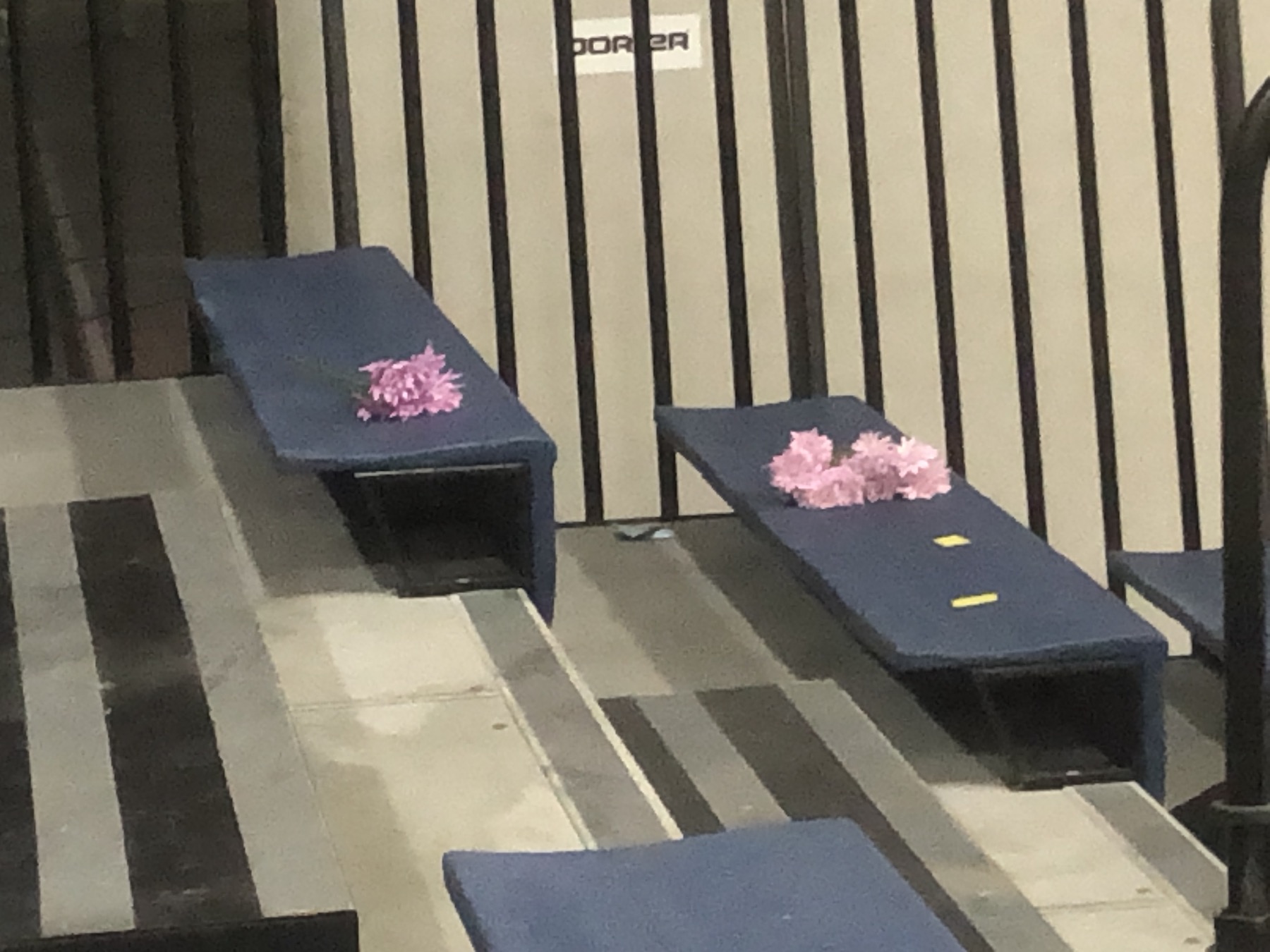 Love Never Fails
Our son is the head of a boys' basketball program at a local high school. He's a little short staffed so he has "hired" my trusted Firstfruits partner Mary, my sister Debbie, and me as his Directors of Basketball Operations this year. Impressive, isn't it?
Our duties include: Working the concession stand on occasion, selling spirit wear at home games, decorating the locker room, and scheduling choral students to sing the National Anthem. I find all of this to be a fun diversion from my duties at Firstfruits. I don't think God minds.
This week the Friday night game was Parent's Night. At Parent's Night each mom or dad gets a flower from their son. So as Director of Basketball Operations, I got the call to procure fifty flowers. I take my job very seriously. You will recall last week's blog about the buckle in the rug?
I like things nice and right.
Come game day, I picked up the flowers I ordered. I wasn't really happy with the color selection the store gave me, so I spent more time than I want to admit rethinking the color scheme. When I got home, I opened all the bundles of prepackaged flowers to fluff them up a bit and realized a number of the stems were slightly bent, so I went back to the store and bought another bundle. Again, spending more time than I want to admit deciding what color.
I got them all separated and fluffed and ready to go in a nice bucket of water. My husband was going to take them to the high school when he went for the pre-game practice. He is my son's assistant coach. I didn't trust him to get them in the car without dropping the bucket, so I made sure to secure them myself as he rolled his eyes.
Fast forward to the pre-game event. I watched with pride as the Freshman, JV, and Varsity boys handed the flowers to their moms or dads. Always a bit of a tear jerker. All was well.
Or was it?
Half way into the game, my friend Mary, who was well aware of the saga of the flowers, tapped me on the shoulder and pointed over to the bleachers on our left. (See the picture above) I laughed, and I thought about crying.
Immediately I knew there was a message, and a blog, in those abandoned bunches of flowers. Because I know God shows up anywhere, even in gyms. And I know He has a sense of humor.
What I learned is that God asks us to do everything, even the most seemingly insignificant tasks, in love. And if we do, we can change the world. We can bring the changes we hope for in our hurting world by not complicating the Gospel.  Just love.  Love never fails.
I realized I went through all that work with those flowers partly because it's how I operate, but deep down I also did it for love of those parents and that moment with their sons, and love for my son.
Just love and let go of the outcome.
Although, I would like to install a hidden camera in the bleachers for next year.
Just kidding,
Joan