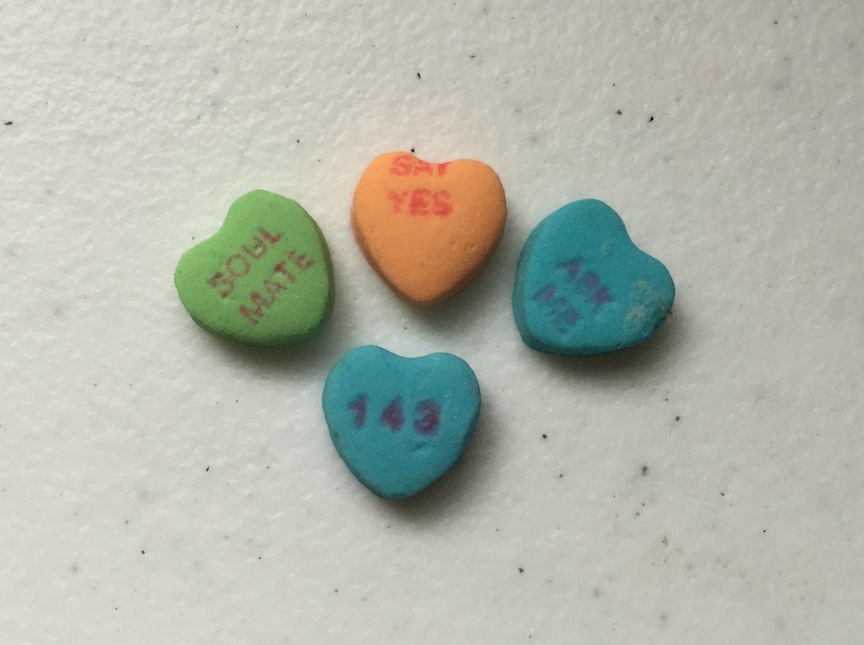 Our Real Valentine
Valentine's Day carries with it a mixed bag of emotions for me.
I remember the excitement when I was in grade school and I traded valentines with my classmates then couldn't wait to get home and make my mom sit down with me and painstakingly look at each card and pretend to be as excited as I was. (Another merit badge for moms) And back then there weren't handmade heart cookies, boxes of gummy trolls, or even a red sucker attached to each card. It was just a piece of paper.
I remember things got a little dicey in middle school and then high school when there was a different meaning to those valentines. It was still exciting when I got a surprise card from an admirer or maybe a red dyed carnation left anonymously at my locker. But I also remember feelings of disappointment and jealousy when I didn't receive anything.
Then I got married and figured I was set. I had my forever Valentine who would never disappoint me.❣He would fill that void in my heart. I would never feel lonely, disappointed, jealous, inadequate, or sad again. (We all know where this is going, right?) That is an unrealistic expectation of any other human being.
That void was created by, and can only be filled by God. God created us with this deep longing for love, for Him. He wants to be our ultimate and everlasting Valentine.
I think there is something special about the fact that Ash Wednesday, the beginning of the holy season of Lent, falls on Valentine's Day this year. Don't let the irony of that pass you by. Take time to really ponder what that means. Ponder the sacrifice of the Father, giving us his only Son because he loves us so deeply and wants us to spend eternity with Him. Ponder the depth of the sacrifice Jesus made on the cross out of love for us. So that all can be saved.
That kind of love can't be expressed in a card, a carnation or a cookie. That love is indescribable. That love is what we all are looking for. It's waiting for us.
I bought a box of those candy conversation hearts a few years back. Most of the hearts had the usual sentiments on them like Be Mine, Say Yes, Luv U. But one heart had the numbers 143 on it. (See the picture above.) I couldn't figure out what that meant. Was it a typo at the candy heart factory?
Since I tend to see God's presence in everything, I naturally began to wonder if there was a connection here. I got to thinking maybe there is a bible verse that is a combination of these numbers that would have some significance. So I began to look up chapters and verses with the combination of 1-4-3. I wasn't surprised!
Happy Valentine's Day,
Joan
And if I go and prepare a place for you,
I will come back again and take you to
myself so that where I am you also may be.
John 14:3