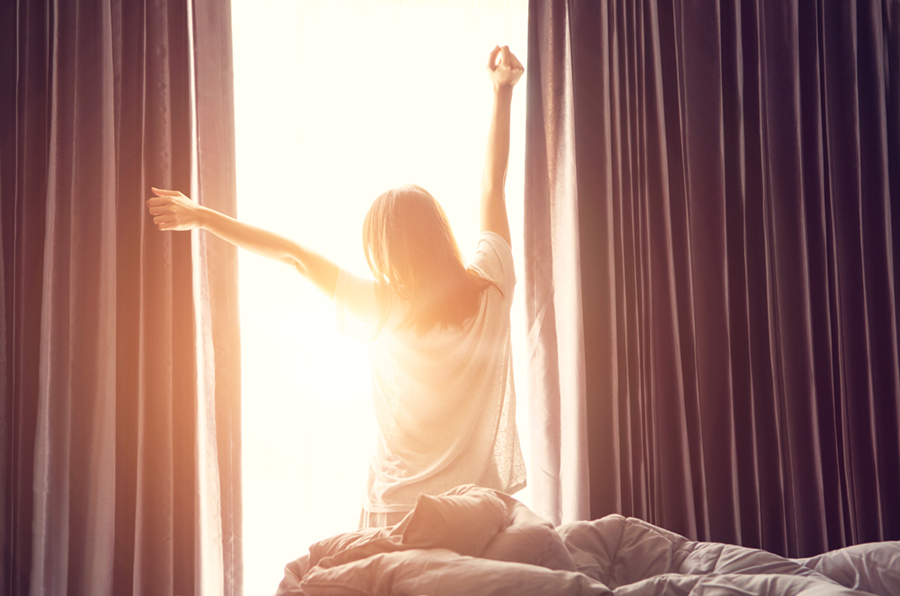 Staying Too Close to Where You Got In
It was bedtime for little Danny. Danny's mom hoisted him into bed, said a prayer, kissed him on his sweaty six-year-old forehead and tiptoed out of the room.
Danny's mom then hightailed it down the hallway into her own room and jumped in bed where a glass of red wine and the latest Jodi Picoult book lay waiting.
(Moms, you know it doesn't get any better than that!)
Just as Danny's mom started to relax, she heard a thud and then the sound that brings terror to the hearts of resting moms everywhere…"MOM!"
She ran down to Danny's room and found him in a heap on the floor. She cradled him and asked, "What happened?"
Danny looked up at his mom with his big blue eyes and said, "I don't know, Ma. I guess I just stayed too close to where I got in."
Hmm…
Could the same be said for you, for me, and our faith lives? God provides us with the comfort of His promise that we are his sons and daughters.
We need to take every opportunity we have to learn what it means to be part of that family.
We need to rollover and stretch out in our faith. Otherwise, we'll end up like Danny – a heap on the floor!
Find a way this week to stretch out in your faith. Ask God to show you something new.
Don't stay too close to where you got in.
Scripture Verses:
Galatians 4:8-9
At a time when you did not know God, you became slaves to things that by nature are not gods; but now that you have come to know God, or rather to be known by God, how can you turn back again to the weak and destitute elemental powers? Do you want to be slaves to them all over again?
Peter 3:17-18
Therefore, beloved, since you are forewarned, be on your guard not to be led into the error of the unprincipled and to fall from your own stability. But grow in the grace and in the knowledge of our Lord and Savior Jesus Christ. To him be glory now and to the day of eternity.
Discussion Questions:
Describe your faith at this time in your life.
Have you "moved over" and "stretched out" from the faith of your childhood?
Is there someone you know whose faith you admire? What is it they have that you wish you had?
How could you start to stretch out in your relationship with God?
Do you ever turn back on your faith, and find yourself backsliding? What can you do to prevent that?
Listen