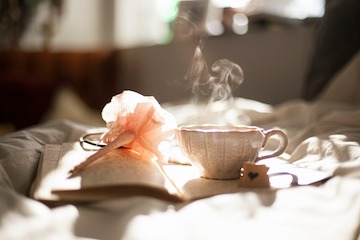 Winter Blues
I'm feeling a little blue. How are you? Are you feeling a little blue too?
Sounds like the introduction to a depressing Dr. Seuss book. This time of year can tend to be a bit depressing. Although this year we can't blame it on the snow.
The holidays are over. We're back to eating Oreos instead of delicately frosted cut out cookies. No more "Feliz Navidad" playing on the radio. (Actually that is a good thing.) And the leftover fruitcakes are hardening on the 75% off shelf at the grocery store. (As if they could get any harder.)
The homes around me look sad and bare with all the Christmas decorations removed. The poor Christmas trees that just weeks ago were the center of attention covered in lights and festive ornaments lie abandoned and naked on every curb. (There I go again, anthropomorphing. See my blog from two weeks ago for details.)
I've noticed that more and more people have disappeared from my exercise class and my neighborhood. Only to reappear around late April, early May very refreshed and suspiciously darker in skin color.
Winter, it's that in-between time. The time when things are laying fallow, waiting for the Creator's annual promise of birth and newness. When what was is no longer and what is to come is unseen.
It's during these times that much is happening even though it looks the opposite. In the cycle of much of creation, lying dormant for a time is essential to life.
The same is true for our spiritual life. During the fallow times we are called to rest, to quiet, to trust, and to hope. We are encouraged to look for and listen for the ways God is drawing us to a replenishing relationship with Him during this quiet time of year. With less distractions we might just hear and see Him more clearly.
Enjoy this stark, bare, quiet time of year to lay dormant with the Lord. Carve out time to rest in the inactivity. Let the otherwise gloomy, grey of the season remind you of the necessity of stillness and the promise of newness to come.
When you need some company to shake off the winter blues I hope you will join us at Firstfruits. The next couple months are filled with great opportunities to come to know God and His deep love for you. See Firstfruits.info for details.
What could be better to chase away the winter blues? Stale fruitcake, NOT!
Joan