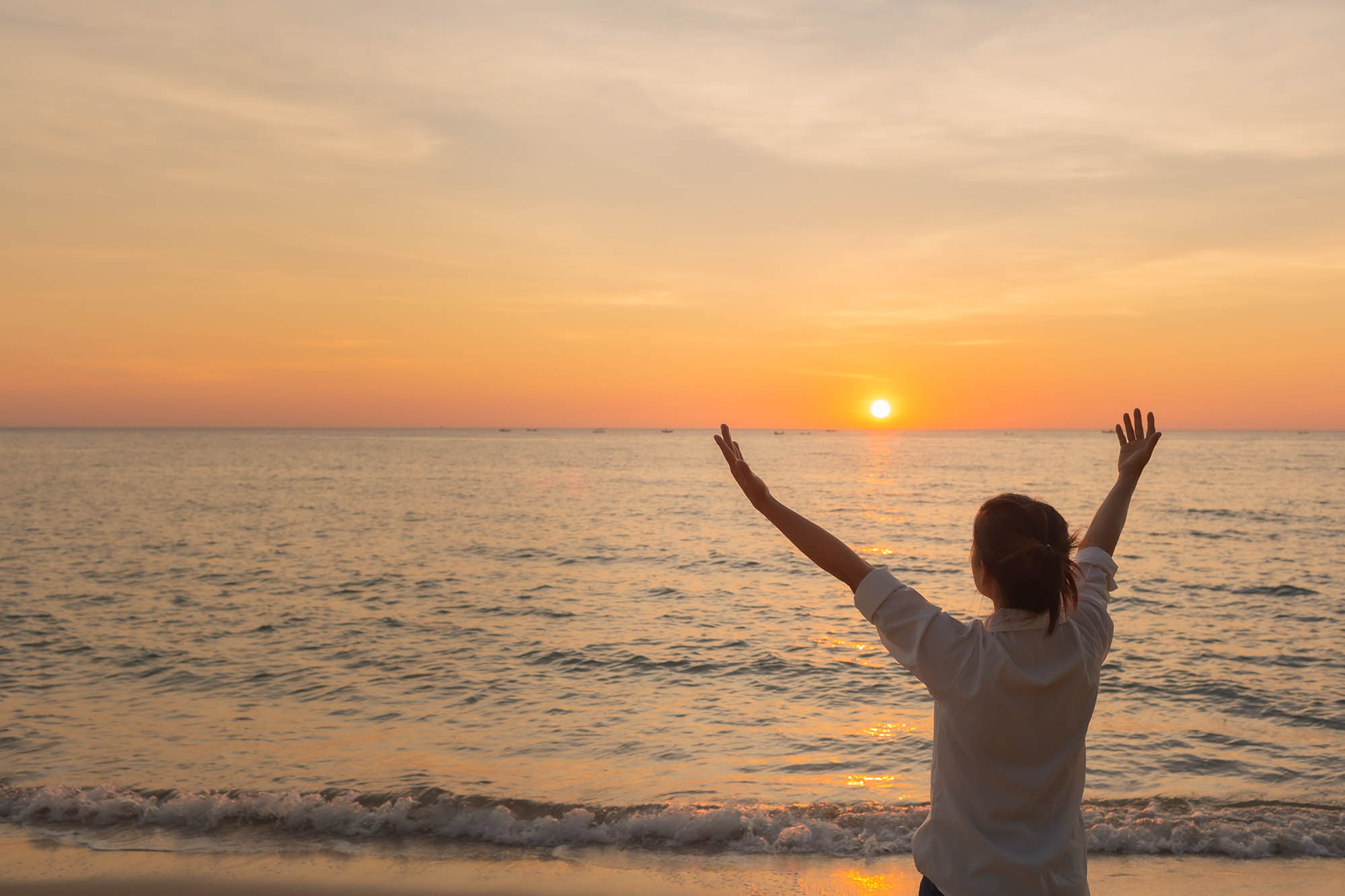 An Answered Prayer
Do you ever think about your first day in heaven? What your room in the mansion looks like? Do you get to settle in before the orientation begins?
I hope we get some one-on-one time with God, because I have a lot of burning questions to ask but would like to do it in private. Questions like why God couldn't just spell things out in plain language instead of making us spend so much time in Bible studies trying to decipher His word? Why we were given free will? Look at the mess we made of that. When did everything begin and when will it end? Or my dad's question, if you had more than one wife in this life, who do you spend eternity with? Which one?  (Not sure why that was so intriguing to him since he only had one wife, my mom, for almost fifty years.)
Another question I have is about prayer. How does God decide how or when to answer our prayers? It says in scripture that if we ask, we shall be given; seek, we shall find; knock and the door will be opened. (Luke 11:9) In another passage we are encouraged with confidence, to approach God and He hears but we need to ask according to His will. (1 John 5:14-15) How do we know His will?
I have friends who say what is the point of prayer, bad things still happen that I have prayed for and good things happen without even asking.
So on and so on. It's all very confusing.
I don't have the answers to these prayer queries but one thing I do know through personal experience is that there is power in prayer.  Somehow our cares, our worries, our hearts' deepest desires matter to God. That's all I know. How God deals with all that is what I need to hash out in my one-on-one.
God heard my worry and cared about the quiet restlessness I've had the last few months as I began discerning the new season of Firstfruits. Something was shifting and I was praying about it. I knew I needed help to sustain this precious work of God's for this community of women we all belong to.
The answer came on a walk, actually on a series of walks with Jill Varick. Some of you know Jill from Well Time or A Women's Christmas that she facilitated last winter. She is a loyal fan to say the least. Jill just completed her Masters degree in Theology from Sacred Heart Seminary and School of Theology. She has been discerning where God might be calling her and at the same time I have been discerning where God might be calling me. It was on our walks through Elm Grove that God creatively answered our prayers, with each other.
Jill has agreed to fill the role of Program Director at Firstfruits. She will take over a lot of the responsibility of organizing and executing the programming for Firstfruits which frees me up to use my gifts more specifically in speaking, writing, and actually facilitating more of the programs. I'm so excited about that.
As I spoke of in my last blog, we are all parts of the body of Christ. Each part has a unique and much needed role.  The body doesn't work as intended unless all the parts come alive. Watch for future communication from Jill and maybe start praying about where God might be calling you to come alive. What body part might you be harboring?
Speaking of body parts, that's another question I have for God. Couldn't there have been an easier way to birth a baby? I mean, come on.
Joan