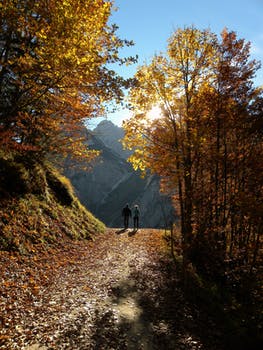 Blessings
I have a lot of blessings to be thankful for this Thanksgiving.
There are the more universal blessings that remind me there is a loving God.
A supportive husband, three grown children and their spouses who are genuinely good and kind human beings, five beautiful grand babies, my health, purposeful work, and friends and family who love me…on most days.
There are also the unique blessings that remind me there is a loving God AND that he longs to reassure me of his presence so I need not worry or fear. He has his eye on me and those I love.
The gate in the yard of the new townhouse we downsized into that leads right to Firstfruits new home.
The truths in the scripture study of Esther at Firstfruits that is bringing such comfort and hope to our daughter grieving a miscarriage.
The renewal of a generous financial commitment to Firstfruits from a donor who had never been to Firstfruits.
But then there are the blessings that tell me there is a loving, caring, present God AND that he knows the deepest longing of my heart and delights in giving it to me.
That blessing is all of you.
God knows the deep love I have for women and the deep longing I have to help them in the unique challenges they face by introducing them to the love, care, and provision waiting for them as they come to know a personal God.
God longs for as many as possible to know him personally. As a way to show your gratitude to God for the many blessings in your life, please share the good news about Firstfruits with some women you know. Encourage them to attend our Advent series on four Monday mornings starting November 26. Or make them aware of our website and our weekly blogs.
As a way to show gratitude to God for the way he has met you through Firstfruits, please consider volunteering. We really need your help. If you can spare a few hours a week to help us or if you would consider hosting a small gathering of women to learn about Firstfruits, contact me at Firstfruits.Joan@gmail.com  or  262-271-7859.
You all are a gift to me. Whether you regularly attend the opportunities at Firstfruits, are a once in a while participant, or a faithful blog reader you allow me to use my gifts to bring great joy to my life and glory to our great God!
For that I am so thankful.
Joan