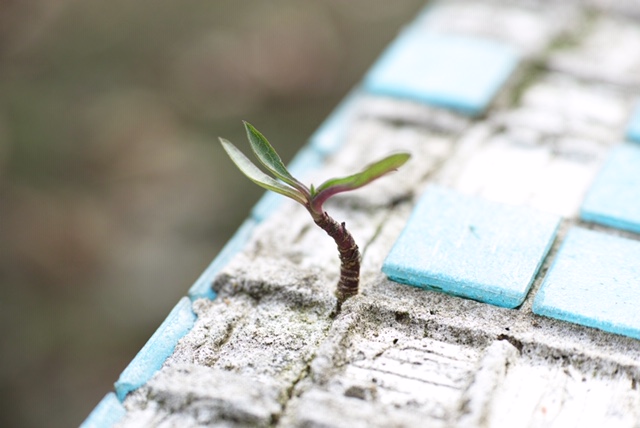 The Thrill of Hope
I met four incredibly inspiring women this week. I can't stop thinking about them.
Last Wednesday evening as part of the Firstfruits mini retreat, we had a session on grief and loss. I was blessed to be allowed to share in these four women's stories of loss and heartbreak. Three of the women had lost a spouse. Two of them at a very young age. For one, widowhood had come to visit for a second time. And one of the women had lost a son.
I can't stop thinking about them because of the impact their strength and courage has had on me. Even as they spoke of living in a fog and finding it hard to just get out of bed some days, their courage and strength shone through. They somehow found the strength to continue on.
I know there are many other grieving women and men and children out there that these women represent. Some reading this blog, some in my exercise class, some in my neighborhood, some in my own family.
Along with the inspiration I gained from being allowed into the hurt these women have endured was a lesson I learned that I want to share.
A lesson on how to help those who are hurting.
Here's what I learned from these brave, tender hearted teachers:
·       Talk about the loved one that has passed. Use their name. Say it out loud.
·       Don't worry about what to say, about saying the right thing. Just be there in silence. Less is more.
·       It's a couple's world. Include those who are single in your plans. Think of them. Include them.
·       Don't put parameters on their grief or a timeframe. Just let them grieve. Don't try to fix it.
With the holidays coming up it's important to be especially caring and compassionate to those who are grieving. The holidays aren't a Hallmark movie for everyone. Some are having to dig a little deeper to find something to be thankful for and to some the coming Christmas season is anything but merry.
The other reason I can't stop thinking about the strength and courage of these women is that it's such a testimony to the love and compassion our God has for us. At our weakest he is strong. He is our strength. He is our hope. He calls on us to deliver that hope to others. His hope promises to soothe the grief. Not remove it but soothe it. Bring that comfort to someone you know.
The thrill of hope, a weary world rejoices…….
Joan