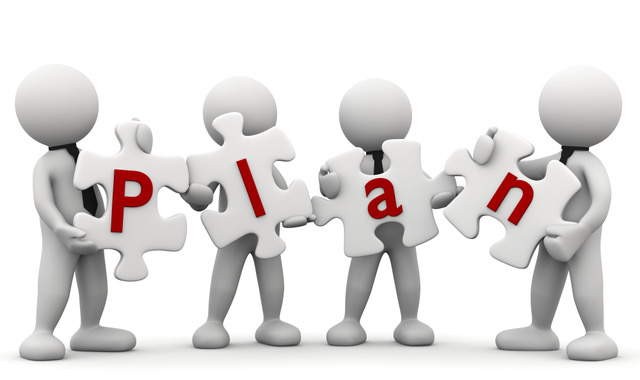 It's All Going According to Plan
I haven't always been this deep, theological, well-spring of knowledge and wisdom. Before that I was a microbiologist. Instead of spreading the good news of God's love and mercy, I was spreading Pseudomonas in a petrie dish. (That's for all my fellow microbiologists out there, you know what I mean.)
Sr. Jean, my high school chemistry teacher saw in me great potential in the sciences and encouraged me to pursue a degree in Medical Technology. As part of my degree I spent 12 months doing a clinical internship in a hospital. We rotated through all the departments in the hospital lab; chemistry, hematology and immunology to name a few. My favorite rotation was in the Microbiology department, because it was one of the few areas that wasn't automated. It involved hands on investigation. It was just you and some unknown bacteria. Your job was to uncover its identity. It was all about mystery and solving the puzzle. And the thrill of discovery!
As exciting as that sounds it just wasn't my life's calling. Sometimes I wonder if it was wasted time.
Very soon after, I "merged onto the spiritual highway" in my early 30s, putting my faith and my desire to know God more personally on the front burner. I felt a restlessness. It was a desire to do more with my life in gratitude for the deep love and forgiveness I felt when I let God into my life.
At the same time a church friend of mine saw a flyer for the Catherine of Siena Institute's Called and Gifted Workshop that was coming to Milwaukee. It's a program that helps participants through a process of discernment to discover their gifts and where God might be calling them to use those gifts. She thought I should go. My life hasn't been the same since.
Through that program I learned that we all have been given charisms, or spiritual gifts, to carry out our mission in life which is to bring Christ to the world. How we do that is unique to each one of us as is the mission field we are called to. For some it's a classroom of students we are to bring Christ to, others an office of coworkers, and still others those tiny faces across the kitchen table.
Our job is to discern what gifts God has given us and be willing to use them to bring his goodness to the world. Not only does it bring goodness to the world it also brings great joy to us. The gifts God gives us and the things he intends us to do with those gifts are perfectly given by a God who knows us better than we know ourselves. Discovering those gifts is another powerful way we feel the deep love of God.
Discerning our spiritual gifts gives us answers when we question our purpose or wonder what the next right step is during the many transition times in life. It's also the encouragement we need when we feel inadequate or less "gifted" than others.
I invite you to join me on this exciting adventure of discovery. Starting in February, I will be facilitating a six week Called and Gifted Workshop using cds and materials from the Catherine of Siena Institute's program. It will take place at the Firstfruits Faith Center on Tuesday mornings 9:15-11:15 starting on February 20 with free childcare, or Saturday mornings from 9:45-11:45 starting February 24. There is no childcare on Saturday.
Helping others discover and identify their charisms is something I have a passion for. Actually, now that I'm thinking about it, the process of discerning charisms reminds me a lot of the work I did in the Microbiology lab. It's just you and your unknown gifts that God has given you. Your job is to identify them. It's a puzzle, a mystery that becomes clear with prayer and experimentation. And oh, the thrill when it does become clear!
Maybe those years in the lab weren't a waste after all; maybe they were preparing me, teaching me. Maybe they were part of the perfect plan for my gifts that only God could see….and Sr. Jean.
Joan