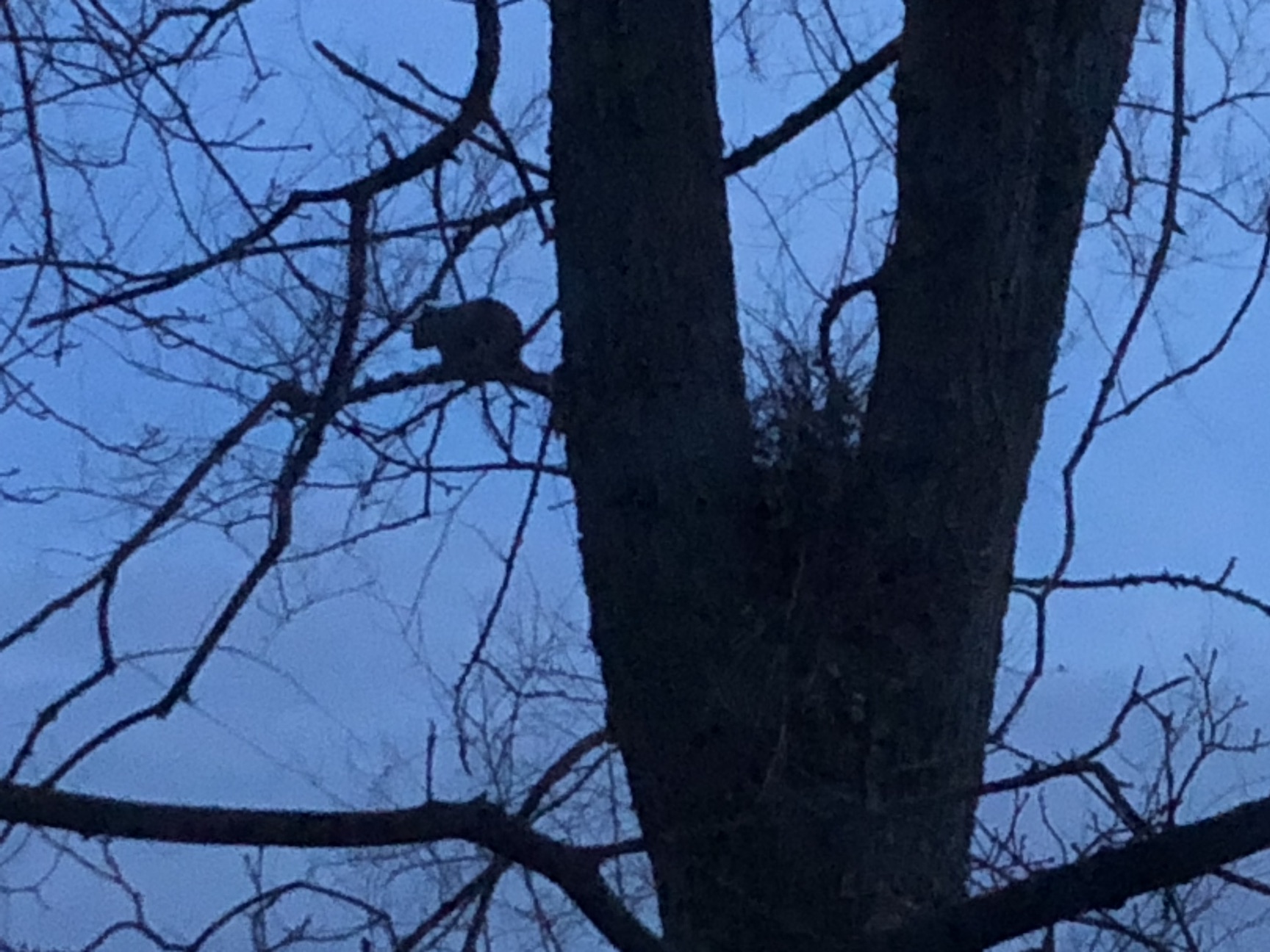 Hidden In Trees
Three years ago, my husband talked me into downsizing from our house of 20 years to a condo. It made a lot of sense intellectually. There were quite a few large and costly maintenance projects that needed to be done and it was simply just more house than we needed now that it's just the two of us.
Emotionally, however, it wasn't as clear cut, at least for me. The old house had a beautiful, private yard surrounded by giant pine trees. It was a haven for all kinds of wildlife. It was my haven.
But, as God so often does, He answered my prayers with a new place for us that softened the blow. We ended up in a lovely space with wonderful neighbors, and a real bonus. Right outside our deck is a gate and through that gate is a parking lot that I walk across and I am at Firstfruits. Coincidence? I think not.
Three years in, I'm doing ok. I really don't like complaining about God's provisions but it is exactly that same parking lot that has me a bit unsettled. When I look out my bedroom window and see asphalt instead of pine trees, I find myself pining. I never realized how much my sense of peace and deep joy is tied in with nature, especially animals.
God made me that way so I count on him to provide what I need. And he never disappoints.
After all the leaves fell from the trees this fall to unveil the dreaded parking lot, I noticed a squirrel nest in the big tree right outside my bedroom window. I also noticed through the blinds each morning a shadow scurry past. It always seemed to be around the same time, six forty-one on my clock. So, one morning I got up at six thirty-six, opened the blinds and sat on the edge of my bed and waited.
Sure enough, at six forty-one a small head poked out of the nest. It climbed to a nearby branch and began stretching like a yogi, then scurried down the tree and was off to do whatever it is squirrels do all day. (See picture above.)  I gasped and just started grinning. I felt somehow God was in this. It was a gift for me from a God who cares.
This same ritual goes on every morning. That squirrel and I rise to meet the day together. It's a routine for me now, that starts my day being loved on by God and feeling so grateful for his tender care.
God constantly gifts all of us. He sees our struggles and hears our pain. He longs to provide a respite. But the gifts are creative, quiet, and subtle. We have to get up early and be on watch for them. We have to soften our hearts to believe in them because sometimes those gifts come hidden in trees.
Joan