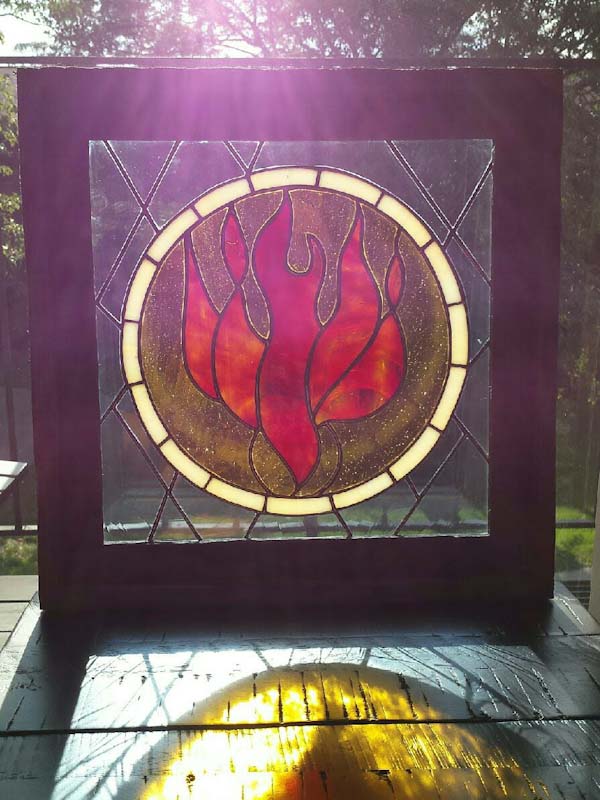 Set It Free
Well, it happened again. Only this time it came from a somewhat unusual place, not the norm for Firstfruits.
There was a gathering of high school basketball coaches at the Firstfruits space this week. Our son has had a passion for all things basketball as long as I can remember. He went from dribbling in a bib to dribbling in a gym with little time in between. As a coach he knows and respects the powerful impact you can have on players, good and bad, and strives always for the former. He likes to gather like-minded coaches to share strategies and to support each other as they strive to be the best coaches and role models for their players.
One such gathering took place this week. As I was making the coffee and putting out the donuts in the Kiwi Café, one of the coaches came up to me and thanked me for letting them meet at the space. He said, "I really like this place. It's so peaceful." When all the coaches left, my son mentioned how being in the space made it easier to have some really open, honest conversation. It was noticeable. Much different than when they meet in a classroom or conference room.
That's the kind of comment we get all the time from the women who come to Firstfruits. To hear that same sentiment from men made me smile.
We are in the process of producing a video for our website (Watch for the premier sometime in January!) and as part of that process we taped some testimonials from Firstfruits regulars and so many of those testimonials touched on that feeling of peace that is prevalent at the space or the feeling of being filled up with whatever it was they needed when they walked in. Whether it was calm, comfort, assurance, wisdom, or hope.
What is this invisible thing that continues to touch all who enter Firstfruits? That fills them up? That breaks down defenses and opens up communication? That gives some goosebumps?
That is the Holy Spirit. Arguably, the most misunderstood of the Trinity. It's not a ghost or a dove or a tongue of fire. At least not at Firstfruits.  There, it's a gentle but powerful presence that brings with it all the intangibles. And all we had to do is invite it. Welcome it with open arms. Set it free.
From day one we have invited the Holy Spirit to be the driving force behind all that happens or doesn't happen at Firstfruits. And what amazing things we have witnessed. When you welcome the Holy Spirit and give it space to work, really good things happen. Try it sometime in your own space.
Let the Holy Spirit be your coach. Your life is sure to be a slam-dunk! (Sorry son, I couldn't resist.)
Joan