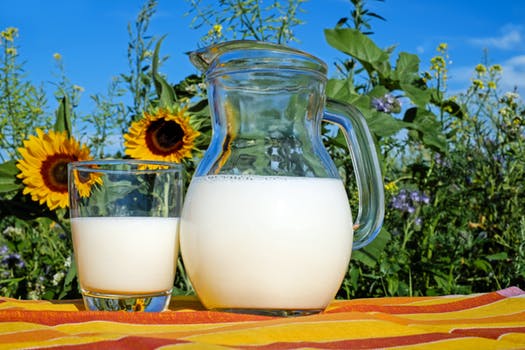 Soul Density
I've been taking good care of myself lately. I had my yearly checkup, my annual mammogram, and a trip to the dentist, all in one week. Woohoo!
I did have to add one new medical test to my repertoire this year. It's probably the least stressful medical diagnostic test you can have, a bone density test.
You just lay there for ten minutes and stare at the ceiling. No squishing, poking, scraping, or drilling involved. Why can't they all be like that?
The purpose of a bone density test is pretty self-explanatory. It measures how dense your bones are. The denser the better. Keeping your bones healthy with exercise and plenty of calcium and Vitamin D in your diet keeps you strong and less likely to suffer bone breaks when you experience stress to your body. And the trauma doesn't necessarily have to be severe.
My mom broke her hip getting down off of a chair and my mother-in-law broke a hip while mini-golfing with my son and his friend! (Side note: The most traumatizing moment of the ordeal for the boys wasn't when the ambulance came for my mother-in-law. It was when grandpa showed up in shorts and cowboy boots because he was so flustered when he got the call he just grabbed whatever shoes he could find.?)
Ordinary, everyday life can be the stress that causes our brokenness if we aren't healthy, spiritually healthy that is. How dense is your soul? How healthy and strong is it? Do you exercise your soul and feed it what it needs to be healthy and strong so that when life presents you with trauma, stress, and challenges you don't break?
My bone density showed that I don't have osteoporosis but I don't have nice dense bones either. I need to up my intake of calcium and Vitamin D. I need to become more serious and intentional about exercise and feeding my bones what they need to insure they will get me to the finish line. The same can be said for our souls.
I stopped at the Vitamin Shoppe on my way home from my appointment and stocked up on calcium and Vitamin D. I hope you'll consider stopping at Firstfruits and stocking up on what you need to feed your soul. Firstfruits is like the Vitamin Shoppe for the soul.
We have all kinds of soul boosters at Firstfruits this fall. Our first mini-retreat of the new season is September 27-28. We have an author-led book discussion of The Disciples Wife that opened my eyes to well-known bible stories in a way I had never seen them before. We have a study of Esther starting September 25. We even have a Soul Care Workshop on Saturday, October 6. For more details go to Firstfruits.info.
And if it's exercise you want to be more intentional about, join us for Power Beads every Saturday morning at 8:00 as we power walk the Elm Grove Park with our rosaries. (This morning was heavenly as geese flew over us and the sun sparkled off the pond!)
It's time to get serious about the health of your soul.
Come join us at Firstfruits, just leave the cowboy boots at home.
Joan