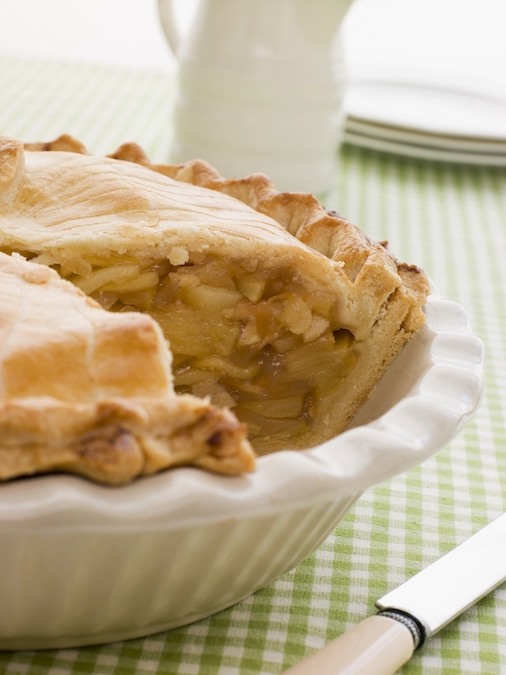 The Diet Starts Monday
My friend Patty has fond memories of her visits to Grandma Elinor's. Each visit included boat rides, yard games, new coloring books, and of course, food! Lots and lots of food!
Plates of cruellers for breakfast, homemade soups and bread for lunch, and a feast for dinner. And always pie, pie, pie with every meal. Not just one slice, often two.
Grandma Elinor's mantra was always, "The Diet Starts Monday." Putting off for later what is truly beneficial, for fleeting pleasures now.
Hmm…
Isn't there a little Grandma Elinor in all of us when it comes to our relationship with God? "I'll go to church next Sunday; I really want to see this game."
Or, "How can I possibly add a bible study to my schedule when I'm barely getting my book club book read?"
Filling ourselves up on more worldly pursuits isn't all bad, unless we make a habit of putting those pleasures ahead of our pursuit of God.
The nourishment we receive from him is lasting; it's not the sugar high of this world's trappings.
His is a diet of peace, joy, and love.
That sure beats apple pie, even Grandma Elinor's!
Scripture Verses:
John 4:7-14
There came a woman of Samaria to draw water. Jesus said to her, "Give me a drink." For his disciples had gone away into the city to buy food. Therefore the Samaritan woman said to him, "How is it that you, being a Jew, ask me for a drink since I am a Samaritan woman?" (For Jews have no dealings with Samaritans.) Jesus answered and said to her, "If you knew the gift of God, and who it is who says to you, 'Give me a drink,' you would have asked him, and he would have given you living water." She said to him, "Sir, You have nothing to draw with and the well is deep, where then do you get that living water? You are not greater than our father Jacob, are you, who gave us the well, and drank of it himself and his sons and his cattle?" Jesus answered and said to her, "Everyone who drinks of this water will thirst again, but whoever drinks of the water that I will give him shall never thirst, but the water that I will give him will become in him a well of water springing up to eternal life."
John 6:27, 35
v27″Do not work for the food which perishes, but for the food which endures to eternal life, which the Son of Man will give to you, for on him the Father, God, had set his seal."
v35 Jesus said to them, "I am the bread of life; he who comes to me will not hunger, and he who believes in me will never thirst."
Discussion Questions:
What worldly pursuits do you need to give up to make room for God?
How much of your daily diet of activities is of lasting value?
How much of your day is spent in prayer? Define what you think constitutes prayer.
How could you fit more prayer into your day?
Can you describe a time when you opted to pursue something of fleeting value over lasting value? How did it make you feel afterwards?
Listen