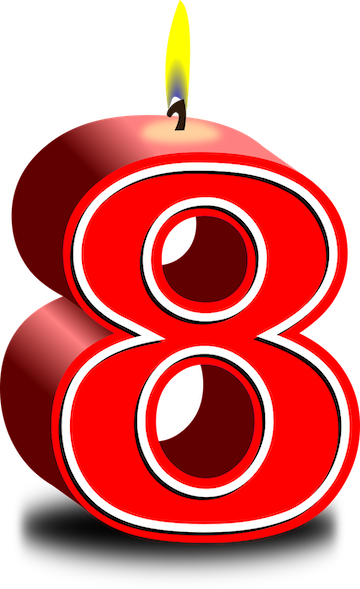 The Eight-Year-Old
We have a lot to celebrate this week! Firstfruits turns eight years old and will celebrate the second anniversary of settling down into its forever home in Elm Grove.
If you have the pleasure of hanging out with any eight-year-olds for any length of time, you know how fun that age is. Every once in awhile you get a peak at their maturity and are in awe but for the most part they still have that innocent curiosity about life. They have come a long way but still have a lot to learn. They still need your help.
Eight-year-old Firstfruits is much the same. I think back to its birth and early formative years with a smile. God had a plan and nothing was going to stop it. A vision of gathering women to grow in their relationship to God was given life. A community of support was established in a safe and loving environment. There were lots of growing pains along the way but nothing a little prayer, patience, and perseverance couldn't remedy. And now, eight years later, by the grace of God, there are signs that this baby has matured.
Firstfruits isn't just a ministry that provides programs for women. It has grown into a lifeline, a life giving community.
Firstfruits isn't a calendar of occasional events. It has become a lifestyle.
Firstfruits isn't a just a legal 501c3 non-profit organization bound by lots of rules (Well, kind of.) It is a movement of the Holy Spirit full of creativity, curiosity, openness, and FUN!
That's just a peak at the maturity of this eight-year-old and isn't it awesome?
But Firstfruits still has a lot to learn. It still has much to discover and do. And with that will come more growing pains, I'm sure.
It still needs your help.
We are celebrating God's faithfulness to Firstfruits this coming Thursday, September 12 from 6:30-9:00 at our Second Anniversary FUNraiser. We hope you can be there with us! The celebration will take place in the courtyard of the Village Court in Elm Grove with live music, good food and drinks, and lots of FUN. For more details check out our website at Firstfruits.info.
Come raise some fun with us and some praise and gratitude to the One who makes it all possible!
Joan