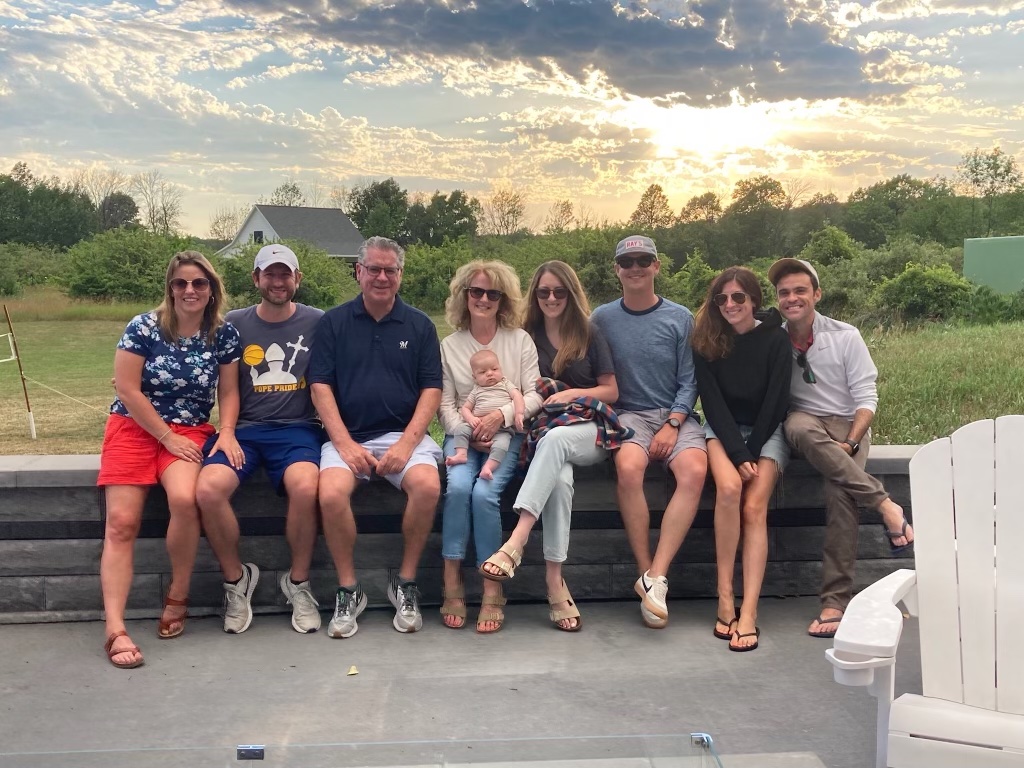 The Unscripted Moments
I just got back from a family vacation in Door County. Like most vacations, a lot of planning and organizing went into this get-away.
With eight adults and seven grandchildren there were the numerous texts to coordinate everyone's schedules to find just the perfect window of opportunity to gather us all together. There was the hunt for the right place and fingers crossed that our dates and theirs coincided.
Along with the meal planning for fourteen, arrangements for Stan, our four legged family member, packing for every imaginable scenario, and figuring out when to hit the road so that naps were a real possibility, we were all praying that no one got Covid and had to stay home.
And after all that planning and preparing and predicting when we arrived, we realized we had no milk. We did have plenty of bug spray, Neosporin, and marshmallows though.
I learned early the value of planning ahead. I have learned much later the beauty in letting life happen. I was reminded on this trip that God hides in the unscripted moments in life. The moments that catch us off guard and take our breath away.
I experienced many such moments on our vacation. The moment I slipped on the rocky downhill path while golfing. I took one of those cartoon worthy falls, arms and legs everywhere. My ten-year-old grandson, James, took my hand to help me up and held my hand until we were on flat ground again. I noticed how he wasn't in any hurry to let go.
The moments when little baby June would wake up from a nap and before she focused her eyes, her legion of cousin admirers would swarm her throne to kiss her head and poke her nose. Like workers bees around the queen.
And then there was the cherry pie night.
When in Door County, you must have something cherry. We didn't plan ahead, so when my son-in-law called the closest pie place, they had just closed, but he talked them into staying open five more minutes and he would be right over. (Thank you to The Cherry Hut in Fish Creek!)
It turns out the place had outdoor fire pits and a huge lawn to run around on, so we all went. What a magical evening it was. The sky was like nothing I have ever seen before. It looked like a movie backdrop, it was so perfect. (See the picture above.) And then, when you didn't think it could get any better, a rainbow appeared.
Didn't plan any of that. It just happened.
Let life just happen once in a while. Let go of the plotting and planning. God is hiding in those unscripted moments. He's hidden in the helping hand, a baby's face, the sky, rainbows and cherry pies.
Joan