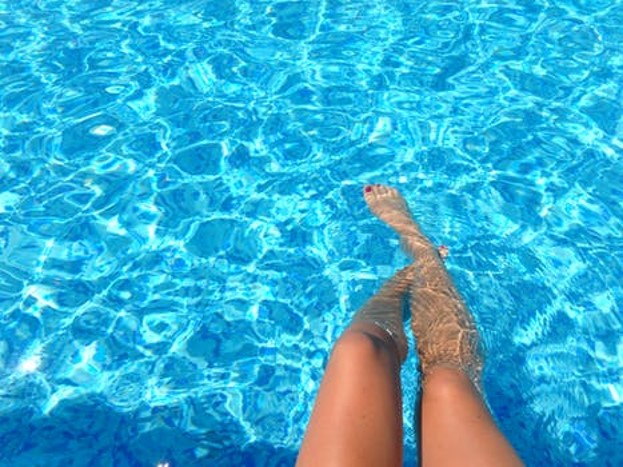 A Different Kind of Rest
So I'm resting with God this summer. How about you? How's it going?
I'm realizing His idea of resting and mine are very different. My idea of rest is feet up, eyes closed, and mind chatter on pause. (If I'm lucky.)
When I rest with Him, I'm finding that doesn't mean I stop completely. Sometimes it means quiet contemplative moments, but more often than not, resting with Him can happen when my feet are on the ground, my eyes open and aware and my mind focused. But it seems to be more focused on very simple things. Life goes on, but in a simpler way when I rest with Him. And I like that. It feels peaceful and serene. Feels like true rest.
Imagine that, feeling restful and active at the same time.
My rest took me to a family gathering in Chicago last weekend where my heart and my soul were rejuvenated by the happiness I witnessed on my niece's face. She's been through a hard time and to see her happy again was rest for me. Sometimes resting with Him brings relief and joy.
My rest this week found me playing Motor Boat with my grandkids in the swimming pool. Lots of squeals, smiles and an unsolicited "I love you Num Num." (That's Grandma in our family.) Sometimes resting with Him brings laughter and love.
Yesterday my rest brought me to a luncheon sponsored by Pius XI Catholic High School. While I indulged in a dish of creme brûlée, I listened to a panel of successful alumni women leaders talk about the importance of not letting fear of failure stifle creativity, and the necessity of not going it alone. Just what my weary Executive Director soul needed to hear. Sometimes resting with Him brings restoration.
God revives and restores us through our everyday experiences if we rest with Him. He takes us to places of rest and people who feed our souls. Fills our days with joy, laughter, love and motor boats!