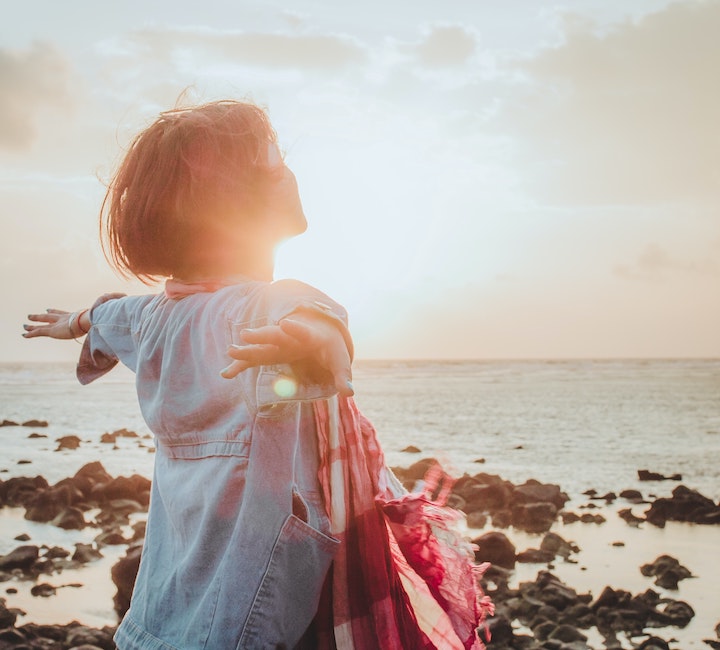 Courageous Joy
I dare you to be joyful. I challenge you to express gratitude outwardly today. I'll bet my last, secretly stashed bag of dark chocolate covered almond and sea salt butterscotch caramels that you can't go half a day without a negative thought. Heck, I'll say half an hour.
These days it's even harder than usual to be positive as we deal with all that the world is challenging us with. It's hard enough to just maintain our precarious sanity that seems to come and go, let alone be joyful. I think that is what is wearing us down the most as the months of Covid plod on. Preserving our sanity. How then can we muster up the energy to be joyful?
My Covid time prayers are mostly filled with pleas for peace and calm and safety and the coping skills to achieve those things. There isn't a whole lot of mention of joy and gratitude. But I was reminded this week of something that I never think to pray for that just might be the way to joy. Courage.
I received an email from a friend that included a blog written by Mallory Smith entitled Joy Takes Courage. I never really thought about the fact that it takes courage to risk revealing your joy.
In this blog the author states "It is much more difficult and risky to focus on and share about the good things that happen to us. There is more at stake. We risk annoying someone. No one wants to be a Pollyanna in a Kill Bill world. Or we risk magnifying another's pain. We are all too familiar with the jealousy we have felt at the good fortune of another."
Mallory Smith emphasizes that we should not hide our bad days or feel like we have to push our negative feelings under the rug. We need to be able to go to friends for comfort and advice. We need to be able to share honestly.
That kind of sharing seems to come more easily. Who doesn't love an occasional group pity party?
It's the sharing of the good, the beautiful, the Divine in our lives that doesn't come as easily. Dr. Brene Brown says "Joy is the most vulnerable emotion we experience." Unleashing our joy is just too risky. That is why we need courage.
So how do we become courageous? As the blog says, "How do we embrace joy in a cynical world? We start by sitting with the God who is joy. We start by allowing Him to renew our minds so that we can recognize His goodness, share His goodness, and celebrate when He reveals His goodness in the life of a friend." She went on to say "Jesus did not wallow in His suffering for the sake of seeming "real" or "raw". He endured it, honestly, and held on to the joy, the never-ending joy that awaited Him. He offers the same to us. He celebrates His goodness with us. We need not be afraid to feel it. We need not be afraid to share it."
This just might be the anecdote to the angst we find ourselves in, an intense focus on goodness, blessing, gratitude, and joy. With the pandemic we have been given a classroom and the time to learn how to nurture these things in our lives. We are being called to a change of attitude that can bring lasting change to ourselves and those around us.
I have a bag of caramels waiting for you.
Do you have the courage?
Joan