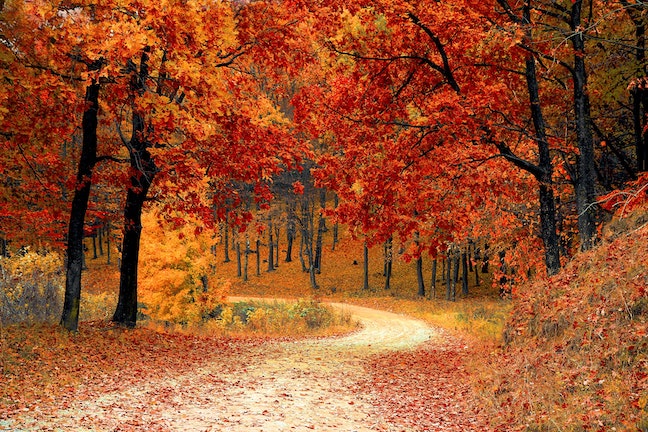 The Balm of Creation
I'm writing this blog on October 4th, the feast of St. Francis of Assisi. So, it only makes sense that I feel compelled to tell you about a Netflix's documentary I stayed up way too late to watch last night called My Octopus Teacher. It was a beautiful story of a man and an octopus. Something St. Francis would have loved, I think.
To be honest, I never have given much thought to octopuses before. (Fun Fact for the day–I looked up the plural of octopus and discovered there are three acceptable options: Octopuses, Octopi or Octopodes.) But after seeing this film, I have much more respect and affection for them. I have a new-found respect and affection for all of God's creatures but not just from watching that film.
I also "attended" a virtual retreat this weekend entitled Gift, Gratitude, and Joy-Finding Our Sacred Roots in God's Creation put on by the Archdiocese and Waukesha County Creation Care Network.
Debra Schneider, who will be co-facilitating our new scripture study Truth Be Told this fall, hosted the retreat and gave a talk that really opened my eyes to the sacred connection we have to all of creation. I came away with a renewed sense of our responsibility to God's perfect plan for how to preserve and sustain all of creation. Our focus each day shouldn't be on what is easy for us, it should be on what is most beneficial to the preservation of all of creation for generations to come.
This time of year, God's creation dazzles. There is no denying the sacredness and the presence of a Master's plan as we witness once more the changing of the seasons. The trees at work, the animals preparing, and the sun leaving us sooner each day to follow it's ageless path. Everything in sync. Everything obeying the Master's plan.
Creation reminds us that in the plan of the Master there is assurance, constancy, and predictability.
Due to recent events, many of us are feeling confused, anxious, and unsettled. It's as if each day brings a new set of questions with no answers. Let God's plan for creation that is on powerful display these days, give you a renewed sense of assurance, constancy, and predictability. When all seems in chaos, take a look out your window instead of at your TV.
And if you are really struggling to make sense of the world you might want to look into befriending an octopus.
Don't laugh.
Joan