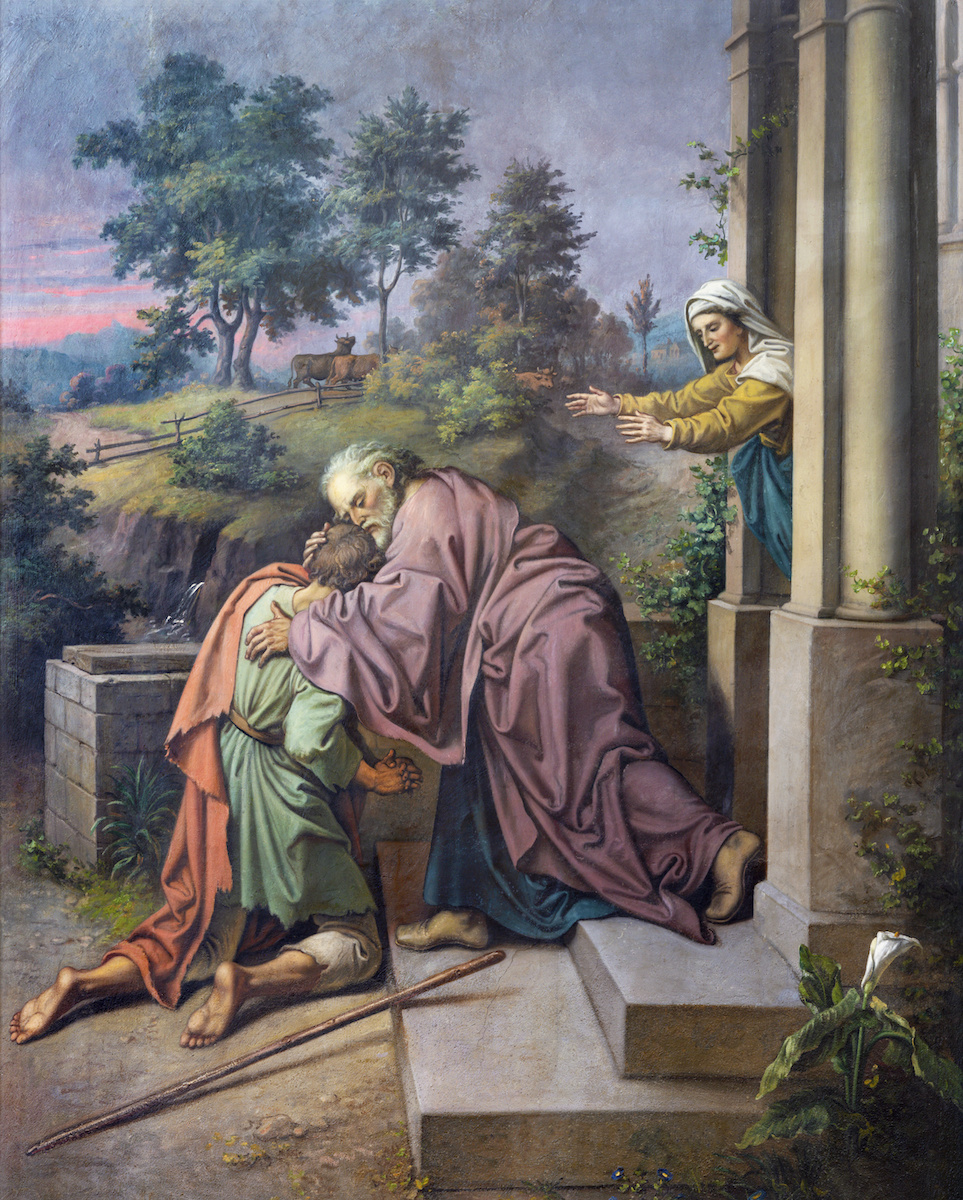 Safe and Sound
God wants nothing more than to be in a love relationship with us. How appropriate to talk about love relationships as we turn the calendar page to February. But God doesn't want just any relationship, He wants us to be in right relationship with Him. The perfection of God, His holiness and sanctity, require that any relationship with Him be nothing less than right.
What exactly is this right relationship we are invited to?
It is a relationship characterized by our total and complete love of God and others and our own holiness and sanctification. Tall order? Yes. We can't accomplish this righteousness on our own.  No amount of good choices, rule following, piety, or intellect can do it. It is only accomplished through faith in Jesus Christ. As it says in the Catechism of the Catholic Church, "The grace of the Holy Spirit has the power to justify us, that is, to cleanse us from our sins and to communicate to us 'the righteousness of God through faith in Jesus Christ' and through Baptism." (CCC1987)
God doesn't want us just following the laws. He wants our hearts too. He wants all of us, mind, body, and soul in this love relationship with Him. He longs so deeply for us when we are lost and rejoices when we come home.
This week in Truth Be Told we looked at the familiar story of the Prodigal Son. I have read that story so many times, but one line really struck me this time. In verse 27, it says "The servant said to him, your brother has returned and your father has slaughtered the fattened calf because he has him back safe and sound."
God rejoices when we are back in His arms safe and sound.
Why would we want to be anywhere else?
Joan
**Lent is a time to return home from our wanderings that have taken us away from God.  I hope you will consider joining us for a four-week Lenten book study of The Return of the Prodigal Son by Henri Nouwen. For details and to register visit Firstfruits.info/Events.
Long have I waited
for your coming home to me
and living
deeply our new life.
Truth Be Told Video – Session 2, Week 4
Truth Be Told
Session 2, Week 4
Right Relationship
Luke 15:11-32. The Prodigal Son
Luke 18:9-14 The Pharisee and the Tax Collector
Luke 18:18-30 The Wealthy Ruler