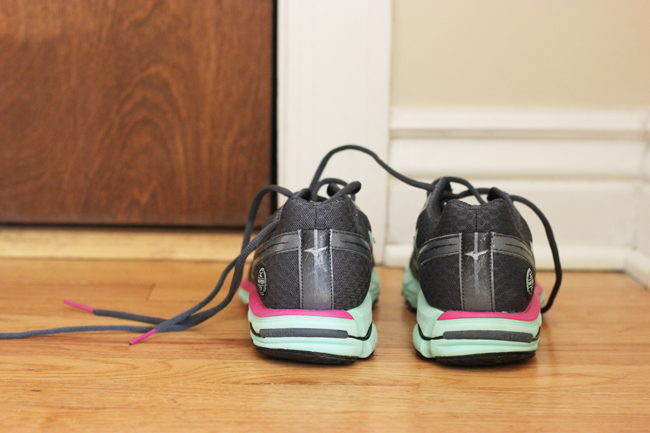 Shoes Off!
It's a strange feeling the first time your children teach YOU something rather than the other way around. Like how to work the DVD player, how to pick the winning Fantasy Football team, or even how to behave properly. One day, unbeknownst to me, my daughter was within earshot as I was talking on the phone and when I hung up she said "That wasn't very nice, what you said about that lady."  Ouch.
I am convinced that God works through children to teach us some of the most important lessons we need to learn in life. What is even stranger is when God's loving guidance comes through grandchildren. Two and half year old grandchildren to be exact.
Our granddaughter, Harper has recently taught me a very valuable lesson. A few weeks ago when I walked into her house, she ran up to me so excited and the first thing she said was Num Num (a.k.a. Grandma), shoes off, shoes off? My first thought was wow, my daughter has her trained well. I then realized she wasn't concerned about keeping the floors clean, she was concerned that I would leave right away. She wanted me to stay. She knew that if I took my shoes off, I was staying.
Once I removed my shoes, there was a look on her face of relief and sheer delight.
She twirled around, squealed, took my hand, and skipped me through the house to the playroom where she knew she had me. I was going to stay. Everything else that needed to get done would wait. Nothing was more important. And that was all that mattered at that moment.
What I learned was how powerfully important the gift of our time is to others and that includes God. I can hear him whispering "shoes off, shoes off?"
As the countdown to Christmas reaches the 14 day mark, work hard to give God the gift of your time this week, even if it's just five minutes at your desk, in your kitchen, in the break room. Let him know he has you. That everything else that needs to get done can wait. Nothing is more important than your relationship with him. He is all that matters for that moment. And that you plan to stay forever by his side. How excited He must get when we do that.
Shoes off!
Joan