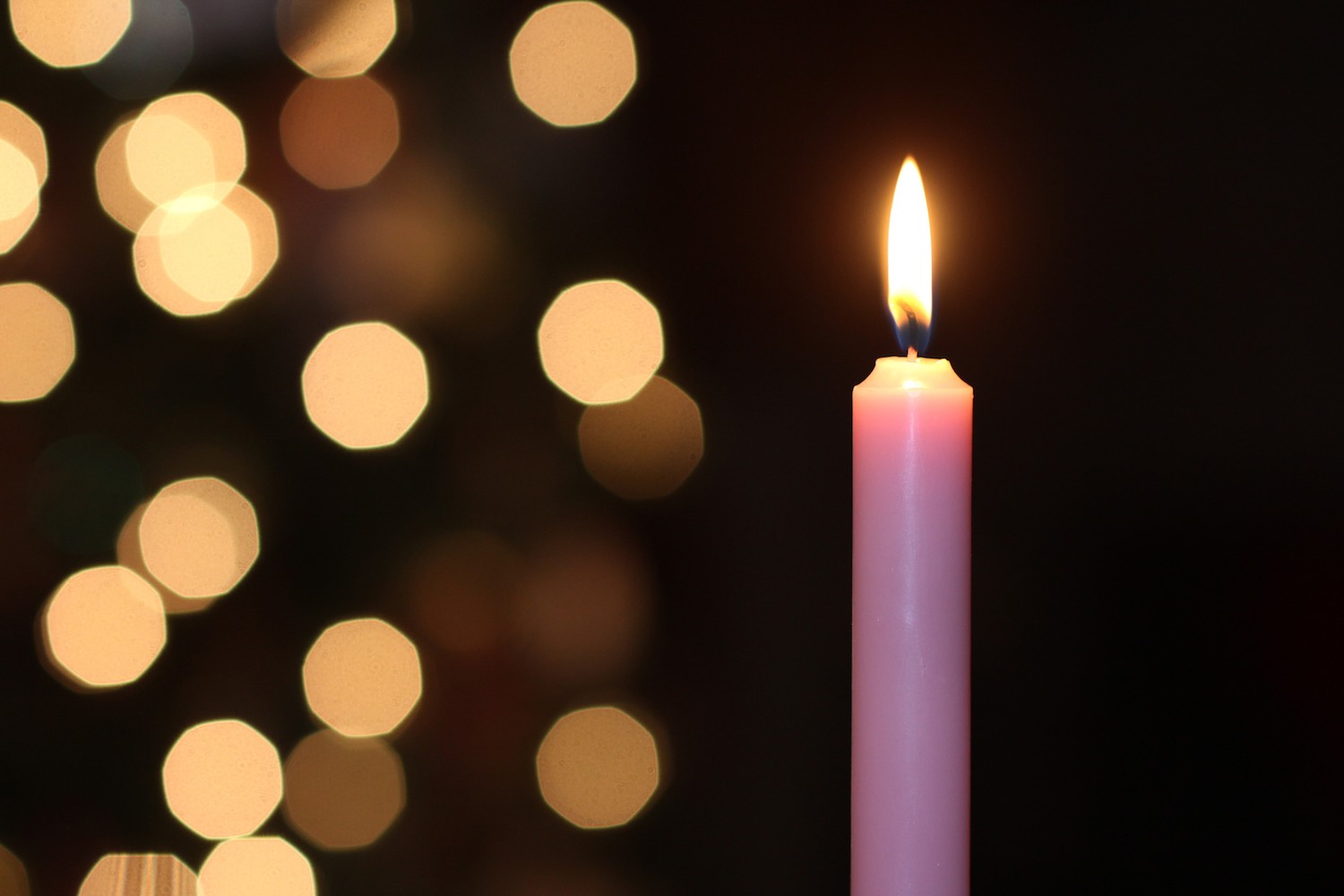 The Two Weeks of Advent
If you looked at our 30+ year old family Advent wreath you would swear there are only two weeks to this season leading up to Christmas. Even after all these years the pink candle and the purple candle representing week three and four of Advent  look like new. The first two purple candles, not so much. I've had to replace them a couple of times at least.  Its a yearly reminder of how I lose track of what this time of year is really about. I always started out with good intentions. Lighting the candles as we all sat down for dinner each day for the first two weeks. But by week three my mind was full of other things.
Which is a shame because the third week of Advent, represented by the pink candle, is all about rejoicing. It's a time to spend in joyful anticipation! Our world could use a little more joy. When was the last time you felt true joy?
Someone told me JOY stands for Jesus, Others, You. If we live our lives with our priorities in this order we will have joy. And to that I would like to add that if you take the J out of joy it's just OY. And isn't that the truth. Take Jesus out of the equation and our days are filled with..OY, OY, OY!
Be joyful this week. It's a choice. It starts with counting our blessings and looking for the good that surrounds us each day. If you need a reminder, light a candle. If you need a pink one, I've got one, good as new.
Joyfully yours,
Joan