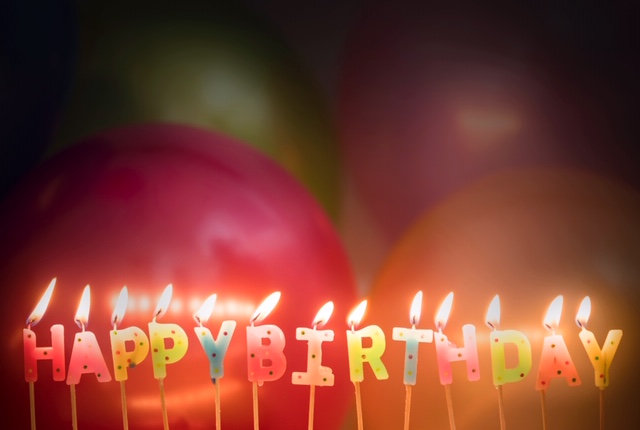 The Birthday Party
The last eight years of my life have been full of grand babies. I had gone almost twenty years without endless crying in the house (unless the Packers lost), the unmistakable scent of a dirty diaper, or macaroni noodles cemented to the floor. But it's all back, and this time around I can't get enough of it!
I especially love the birthday parties of my grand babies, in particular, that first birthday. Each time I witnessed the first birthday ritual of suffocation with frosting and cake, I couldn't help but be in awe of the dramatic development that occurs in those first twelve months. It's truly a miracle only attributable to God's perfect design.
I've been reminded of this as Firstfruits is celebrating its first birthday this week. We are in awe of how things have developed over the course of the last twelve months. God had a perfect design for this spiritual home and through his provision and faithfulness it has begun to unfold. And it has only just begun.
Like a one-year-old child there is so much yet to happen, so much purpose to be discovered, so much potential to be unleashed.
As the saying goes, it takes a village to raise a child. To enable that child to reach his or her fullest potential. To be all that God intended them to be. The same is true for Firstfruits.
God's perfect design for Firstfruits includes you. For Firstfruits to reach its full potential we need your input. We need your wisdom, we need YOU.
If you are a regular at our events let us know why.
If you have never joined us, or it's been a while since you joined us, tell us why.
If you have ideas or suggestions let us know.
If you are feeling a pull to help us nurture and develop this one-year-old by volunteering, be sure to let us know.
And remember, you're all invited to a birthday party for Firstfruits this Thursday, October 18 from 7-9pm at our new home in the Village Court in Elm Grove.
Live music, beer and wine, food from O'Donoghues Pub and plenty of FUN!
The only gift required is the gift of you.
?Happy Birthday dear Firstfruits, Happy Birthday to you.?
Joan