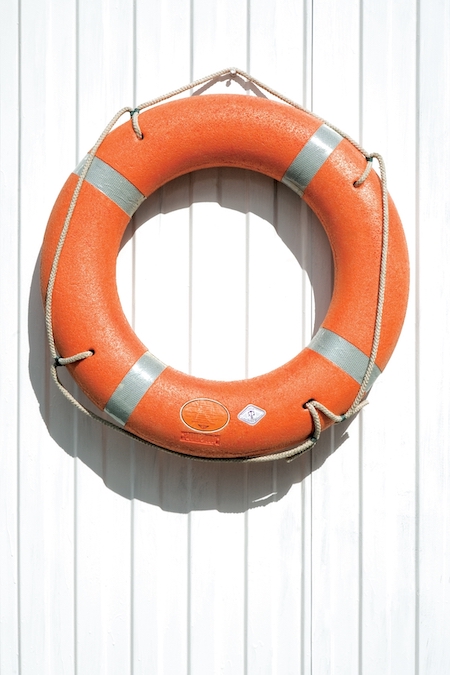 The Captain of Our Boat
Barb and her daughter, Lindsey, were on a mother-daughter bonding trip over Spring Break. They went on a dolphin watching excursion. It started out lovely as they took off in the bay near Padre Island. But as the boat entered the Gulf of Mexico, things got a little rough.
At the first sign that this was going to be a two Dramamine excursion, Barb thought, "I can handle this." But after 10 minutes of constant slamming and white knuckle gripping of the nearest rail, fear began to creep into her thoughts.
After a few more minutes of this ordeal, the fear turned into panic with the feeling that she wasn't sure she could handle it anymore.
The minute that thought entered her mind, a voice came over the loudspeaker. The captain of the boat said, "Looks like you've had enough. I'll take you to where it is calm."
Hmm…
Isn't that how it often goes when our lives are constantly being slammed by forces beyond our control? Just when we don't think we can handle it anymore, that still, small voice of our captain is there to remind us that he sees we've had enough, and wants to take us to the calm. But we have to let him be the captain of our boat. We have to let him turn us around and chart our course.
Is your boat being tossed around? Are you exhausted from trying to keep it on course? Do you hear his voice? Stop rowing and listen!
Scripture Verses:
Psalm 91:14-16
Whoever clings to me I will deliver; whoever knows my name I will set on high. All who call upon me I will answer; I will be with them in distress; I will deliver them and give them honor. With length of days I will satisfy them and show them my saving power.
Isaiah 43:1-2
But now, thus says the Lord, your Creator, O Jacob, And He who formed you, O Israel, Do not fear, for I have redeemed you; I have called you by name; you are mine! When you pass through the water, I will be with you; in the rivers you shall not drown. When you walk through fire, you will not be burned; the flames shall not consume you.
Matthew 11:28-30
Come to me, all you who labor and are burdened, and I will give you rest. Take my yoke upon you and learn from me, for I am meek and humble of heart; and you will find rest for yourselves. For my yoke is easy, and my burden is light.
Discussion Questions:
What is one of your greatest fears?
How quickly do you call on God when you are afraid?
What keeps you from letting God chart your course?
What needs to happen in order to trust God more?
How have you grown spiritually / emotionally as a person because of a difficult time that you went through?
Listen