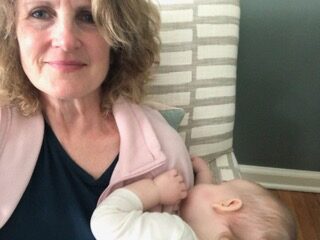 The Secret
I was reading a reflection from Richard Rohr recently and in it he said, "Saints are those who wake up while in this world, instead of waiting for the next one. Francis of Assisi, William Wilberforce, Therese of Lisieux, and Harriet Tubman didn't feel superior to anyone else, they just knew they had been let in on a big divine secret, and they wanted to do their part in revealing it."
Well, I don't consider myself a saint, but I do know I have been let in on a big divine secret and I really want to do my part to reveal it. The secret I was let in on came from a comment in response to my Christmas Miracle blog on Facebook. You remember that blog about my lost and found wedding rings?  I don't often get comments on the Facebook postings of the blogs, so this really stood out to me. It came from Jamee and it said, "Joan, God takes such good care of you."
That simple comment hit me like a ton of bricks. It became my mantra for days after. I pondered it a lot. I tried to let it really sink in and not let the truth of it be washed away by the tide of unbelief, unworthiness, worry, and fear that seem to really keep this simple statement a secret in my life instead of a salve.
As I pondered the magnitude of being taken good care of by God, I immediately thought of last Monday.
It's hard to put into words just what a perfect day it was. I got to clear my calendar, stay in my comfy pants all day, and hang out with June, our eight-month-old granddaughter. It was all very spontaneous which made it even more fun. I sat on the floor and just took in every move and every smile with such delight. I got to feed her bananas and watch them stick to everything but her mouth. I got to rock her before nap time, and watch as the death grip she had on her bottle softened and she fell fast asleep. Then I lingered with her buried in my chest to just take in her softness and her beauty. Such a precious gift I was given that day. God took such good care of me.
But when it was my turn to fall fast asleep that night, my thoughts weren't of the gift of that day and how God took such good care of me.  They drastically changed. As my head hit the pillow, I was wracked with anxiety and worry and quickly forgot that secret.  I had my annual mammogram in the morning, and for some reason I just don't do well with medical tests. I work myself into an anxious mess.  This time my anxiety really made me sad. And mad. I was so angry at myself for falling into my old habits.  I cried and felt like I owed God an apology.
God does take such good care of us. That's a promise. Why is it so hard to believe? Why can't that truth, that divine secret, usher us into a permanent state of calm, trust, and peace no matter what we face?
The words of this prayer we heard at Well Time this week really hit home.
I sit here in the middle of a feast and suffer famine.
I sit here in perfect safety and suffer fear.
I sit here in Love, and feel that I am bereft of comfort.
Dear God, hear my prayer.
I would wake up and see what is before me, all around me, in me.
I would no longer be deceived.
Have you been deceived into thinking that God won't take good care of you?
Psst,
Joan